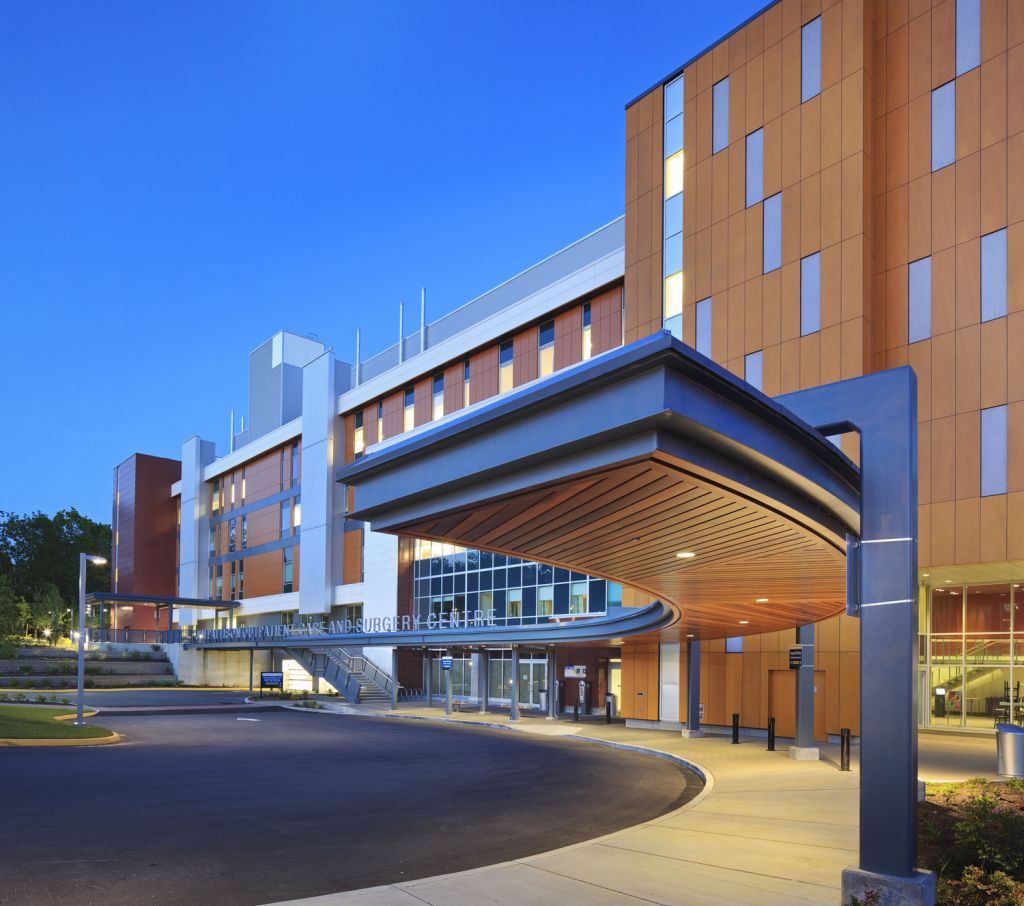 The Jim Pattison Outpatient Care and Surgery Centre (Surrey, B.C.) provides a pioneering model for patient- and family-centred care in Canada by embracing the latest advances in healthcare delivery and medical treatment. Designed by Kasian Architecture Interior Design & Planning Ltd., the strategic use of 'lean design' and evidence-based design (EBD) principles helps minimize patient waiting times, streamline service processes, and reduce occupational inefficiencies.
A combined project between the provincial government and the Fraser Health Authority (FHA), the 16,616-m2 (178,853-sf), $239-million facility includes more than 50 clinics and programs as well as over 100 treatment rooms and six operating rooms. As a standalone outpatient facility, the centre is specifically designed for those who need medical care or treatment, but do not require an overnight stay.
Some of the programs and services offered include:
breast health clinic;
HIV/AIDS and Hepatitis C clinic;
same-day surgery;
chronic disease therapy; and
rehabilitation centres.
The facility is a public-private partnership (P3) project, meaning it was funded by both private and public entities. The project consortium was mindful of Surrey's growing population and was able to work flexibility into the design allowing for a possible 30 per cent expansion in the future.
Designers incorporated a lean design approach to maximize staff productivity and minimize waiting times, errors, and inefficient processes. This means elements were implemented to streamline daily facility operations. By meeting with hospital staff and determining specific work processes and requirements, designers provided a layout to support patient and staff workflow. Fixtures and equipment were placed in areas most conducive to minimizing travel distances for staff and patients.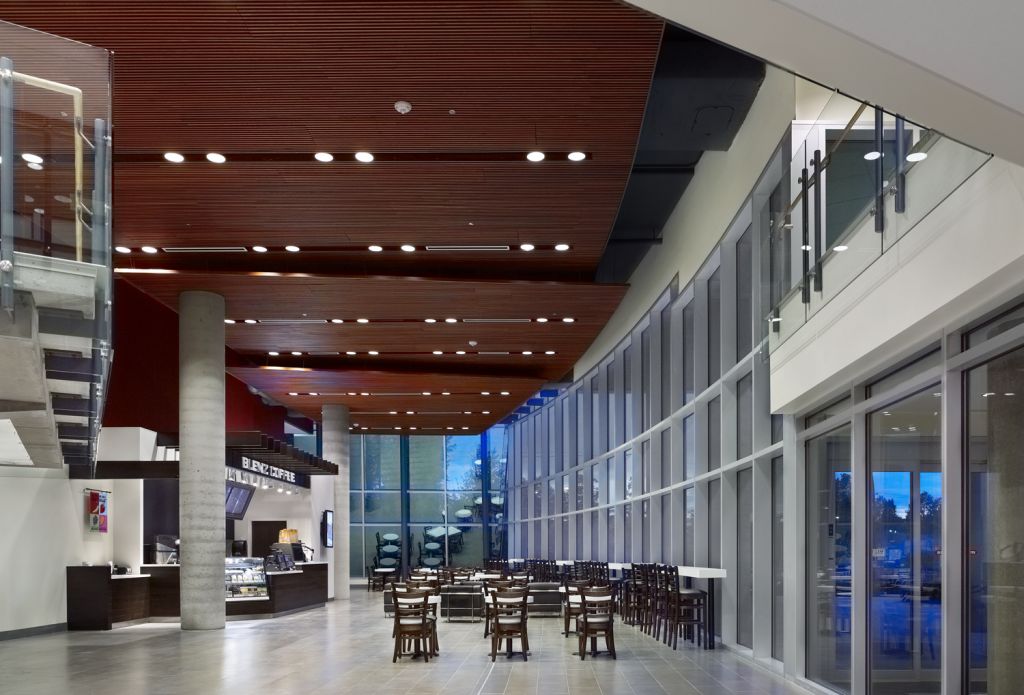 For the Jim Pattison Centre, lean design influenced the layout of public areas on the south side of floors, and resulted in staff areas being located on the north side. The area in the middle was designated for clinic and treatment spaces where staff and the public come together.
In conjunction with lean design principles, Kasian implemented a number of evidence-based design strategies resulting in tranquil, quiet spaces distancing patients from outside noise. As part of this design goal, natural daylighting was put into post-operative rooms, hallways, and even magnetic resonance imaging (MRI) rooms.
The outpatient care and surgery centre was designed to meet Leadership in Energy and Environmental Design (LEED) Gold certification using sustainable features such as:
optimized mechanical and electrical systems for minimal energy use and an over 50 per cent energy savings over the reference building;
rainwater-harvesting for nonpotable uses and a 50 per cent reduction in water consumption;
extensive use of non- or low-volatile organic compound (VOC)-emitting materials in interior adhesives, sealant, paints, carpeting, and wood components.
Finally, as the outpatient clinic is located in the Green Timbers urban forest, special attention was paid to the natural surroundings during the design phase. Only two ancient trees on the property had to be removed for the hospital and a ratio of one tree for every five parking spots is able to shade the 600-space lot, reducing the urban heat island effect.

Control the content you see on ConstructionCanada.net!
Learn More.