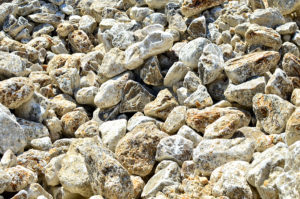 To meet the growing demand for wallboard products in the construction industry, CGC Inc. (CGC) plans to invest $104 million in revitalizing and relaunching a gypsum quarry in Little Narrows, Nova Scotia.
CGC is a manufacturer and distributor of gypsum wallboard products, interior finishing materials, and suspended acoustical ceilings. It is the Canadian division of the USG Corporation, a North American building products company headquartered in Chicago, Illinois.
Once fully operational, the Little Narrows quarry will produce up to 2 million tonnes (1.96 million tons) of raw gypsum material per year, to be shipped by boat to CGC and USG manufacturing locations along North America's eastern seaboard, including Montreal, Quebec.
Through this relaunch, CGC is also committed to building relations with the Mi'kmaq in Nova Scotia as rights holders—in particular, the Mi'kmaq Communities on Unama'kik (Cape Breton Island)—and is aware impacts to Aboriginal and Treaty rights must be identified and addressed, along with opportunities for partnership and generating economic and social benefits for their communities.
Revitalization of the existing quarry site is expected to take up to three years to complete. The project will include a new dock and ship loader, a new crusher and conveyor systems, and new mining equipment, such as drills, loaders, excavators, and haul trucks.
"This investment will cement our long-term commitment to the Canadian market and our dedication to providing the best experience for our customers across North America," says Chris Griffin, CEO of USG Corporation. "CGC has a proud history of operations at the Little Narrows gypsum quarry, which was active from 1954 to 2016. We are deeply connected to Little Narrows and Cape Breton and thrilled to return to drive economic growth and support the local community as a neighbour and partner."