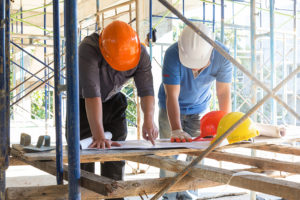 A recent report on construction dispute causes, values, and lengths has revealed North American disputes last nearly two months longer than those in other regions. "Avoiding the Same Pitfalls" discusses disputes by region, with North America tending to depart from the global trend in other categories as well.
Globally, the following was determined:
an average dispute value of $53.8 million;
an average dispute length of 14 months;
failure to properly administer the contract as the primary cause of disputes; and
party-to-party negotiation as the most popular method of dispute resolution.
While North America-specific results also indicated party-to-party negotiation was the most popular resolution method, the similarities between the two sets of results end there. North American rankings indicate:
an average dispute value of $26.4 million;
an average dispute length of 15.6 months; and
errors in the contract documents as the primary dispute cause, continuing a three-year trend.
"While it is good news that the average value of disputes has dropped, it's concerning they are taking longer to resolve in North America. Our report shows the recurring reasons for disputes, or 'pitfalls,' have as much to do with human emotions that can impede settlements as they do with physical factors such as differing site conditions and design errors," said Roy Cooper, Arcadis Contract Solutions' senior vice president.
The continent also saw an increase in joint-venture-related disputes, with this category now comprising almost one-third of disputes. It was further noted most of North America's disputes were focused on the social infrastructure sector, followed by real estate and oil/gas. How can such problems be avoided or overcome?
"Ultimately, our research highlights the need for contract solutions experts to step in early in the process to provide better contract administration, more robust documentation, and a proactive approach to risk management to help mitigate the most common causes of disputes," said Cooper. "Looking ahead, the North American construction market is expected to change if infrastructure funding is increased by the new U.S. administration. In an aggressive construction market, we would expect the number of disputes to rise while the duration to resolve them to decline."
The full report—including results for Asia, the Middle East, the United Kingdom, and continental Europe—is available online.