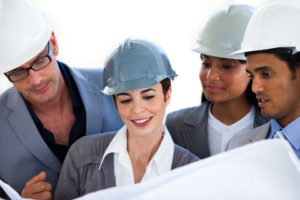 Interlocking Concrete Pavement Institute's (ICPI's) new study, ICPI Industry Sales Profile, reports a mixed bag of increases and decreases for Canada in 2016, but fairly substantial increases for Canada and the United States combined.
"Overall, the segmental concrete pavement industry in the United States and Canada is strong," said Matt Lynch, ICPI board chair. "Despite the slight decrease in Canada during 2016, Canadian paver sales are still up more than seven per cent since 2014. We are also seeing a positive impact on companies that supply materials, equipment, and services to the concrete paver industry, including manufacturers of paver producing machines."
The report is based on the responses of 24 per cent of both countries' producing companies. These 25 manufacturers own an estimated 54 per cent of paver producing machines in Canada and the United States.
Paver and slab sales for the two countries increased by 4.3 per cent from 2015's estimated 64 million m2 (689.8 million sf) to a projected 67 million m2 (721.4 million sf). This means last year's sales are the highest since the 74.3 million m2 (800 million sf) estimated in 2006, and exceeds the lowest point (2010's 43.8 million m2 [472 million sf]) by 35.5 per cent.
However, Canadian-specific sales decreased by 1.3 per cent last year, with the country's paver sales declining by 1.5 per cent and its permeable interlocking concrete pavement (PICP) unit sales dropping by 9.1 per cent. Altogether, these decreases mean Canada declined 2.4 per cent from 2015's 8.7 million m2 (94.3 million sf) to 8 million m2 (92 million sf). Paving slab sales did increase by five per cent, however, with concrete grid pavers also improving by 1.1 per cent.
For both countries, 77.7 per cent of sales were to the residential market. Combined paving slab sales saw an increase of 9.6 per cent.
"While PICP remains a hot concrete paver product in the United States, paving slabs continue to grow significantly in both the United States and Canada," said Lynch. "ICPI is working diligently to help establish product standards and installation/maintenance best practices for PICP and slabs."
The full report is available for purchase online. To read a 2013 Construction Canada article on PICP, click here.