CSC conference: finalists announced for student competition
by mdoyle | May 27, 2014 10:30 am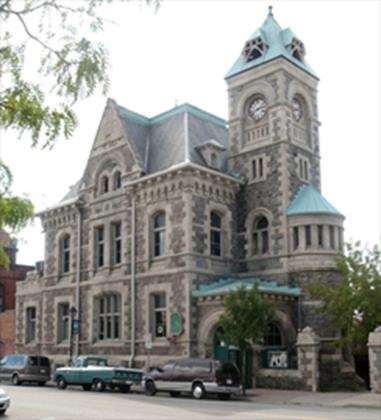 As CSC Conference 2014 kicks off Wednesday in Kitchener, the finalists for the associated student design competition have been named.
Organized by CSC's Grand Valley, Hamilton/Niagara, and Toronto Chapters, the contest had young design/construction professionals envision and specify a restaurant addition for a heritage building. It involved the renovation of an existing heritage building to accommodate a hypothetical new restaurant, incorporating products from 10 MasterFormat categories into the overall design.
The top five finalist teams, in no particular order, are:
Strata (Norain Chang, Emma Hannaford, and Pallavi Rao);
Post Office at Galt (Jamie Banks);
Touch (Sheldon Froc, Emma Kamermans, and Shuang Evelyn Wang);
Musikhaus: The Cambridge Centre for Sound Arts (Erica Carmichael, Edith Chan, Martha del Junco, and Daniela Rodrigues Sanchez); and
Taste + See (Agnes Chow, Faezeh Ehsani, and Kexin Zhang).
Content was evaluated according to set of criteria ranging from building product implementation and construction document quality to accessibility and sustainability. Their work will be displayed at Connections Café, held Thursday night at the Crowne Plaza. The top three entries will be awarded cash prizes of $2000, $1000, and $500, respectively. These submissions will also be featured in web articles on Construction Canada Online, and mentioned in the July issue that wraps up the conference.
In addition to Connections Café, CSC Conference 2014 also features various technical and professional seminars, keynote luncheons, and the German-themed Spektoberfest fun night. For more information, visit http://csc-dcc.ca/Conferences[2].
Endnotes:
[Image]: http://www.constructioncanada.net/wp-content/uploads/2014/06/CSC.jpg
http://csc-dcc.ca/Conferences: http://csc-dcc.ca/Conferences
Source URL: https://www.constructioncanada.net/csc-conference-finalists-announced-for-student-competition/
---