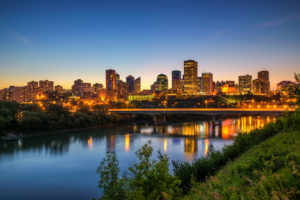 This year's Construction Specifications Canada (CSC) National Conference will be hosted by the association's Edmonton Chapter. Running May 23 to 27 at The Westin Edmonton Hotel, the event offers attendees numerous chances to build connections and learn new skills.
Those looking to expand their knowledge repertoire can do so by attending the conference's various sessions, including:
"Historic Restoration: Utilizing Leading Edge Technology" with Allan Partridge of Next Architecture;
"Let's Fix Construction," a two-part workshop with Eric Lussier and Cherise Lakeside;
"Emerging Solutions, Products and Methods for Getting to Net Zero" with Christian Ciafrone of Morrison Hershfield;
"The Fiduciary Duty of the Licensed Design Professionals" with Ujjval Vyas of Alberti Group;
"Hear is What Matters – Acoustics for Design of Commercial Buildings" with Construction Canada author Brent Belanger, CTR, and Joelene Schultz, CTR, of CertainTeed; and
"Specifications in the Age of Smart Cities: How Specs are Changing the World" with Paul Doherty of The Digit Group Inc.
A luncheon on May 24 will feature keynote speaker J. Robert Black of Katz Group, discussing the Rogers Place and Edmonton Ice District, a historic project that is transforming the City.
In addition to work, the conference gives professionals the opportunity to socialize with companion tours (such as eatery workshop and distillery tour, both with wine and/or beer tasting, pottery class, and ProKart races), Connections Café, the President's Ball and President's Reception, and Fun Night at The Polish Hall. Additionally, the annual awards luncheon will be held on May 26. One of the honours named will be the winner of the F. Ross Browne Award for the best article to appear in Construction Canada.
Registration is now open. Click here for more information. A full schedule of activities is also available here.