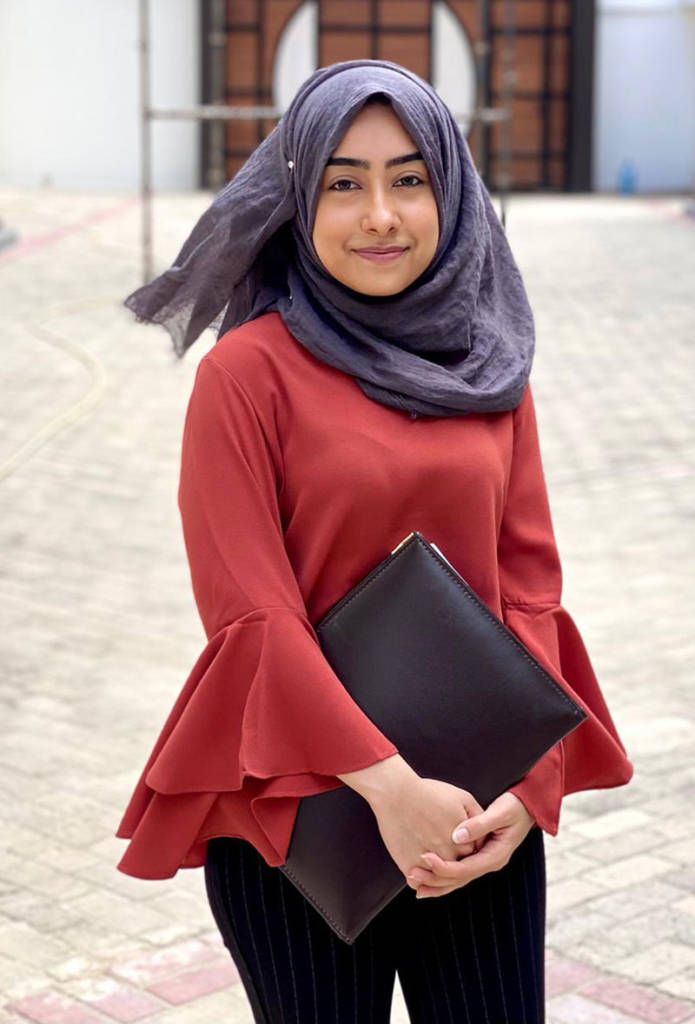 A student in the third year of her honours degree in construction management at Toronto's George Brown College has been presented the inaugural Construction Specifications Canada (CSC) scholarship of excellence.
Aliya Hirji received the award, which includes a $2500 prize. Hirji, who also completed a degree in architectural technology with honours last year, says her diverse background and exposure to multiple design methods are among her greatest assets for working in the industry.
"I strongly believe I have thrived as a young architect," she tells Construction Canada. "As a student bridging the world of architecture and construction, my vision is to bring change to the industry as a young, innovative, and highly skilled woman with a great eye for design.
"Receiving this scholarship not only acts as a strong motivation but validates my efforts and spur on to greater success," she adds.
Likewise, CSC sees the scholarship as an opportunity to support institutions of education, as well as encourage students to learn more about the association and the career opportunities available to them.
"One of our mandates is to educate, and what better way to do that than encourage students by awarding a scholarship?" says CSC president, Kimberly Tompkins, FCSC, CTR.
"There is a shortage of specification writers across the country, with more and more of our RSW and CSP members retiring each year," she continues. "We hope both in-class teaching, and the scholarship opportunity, raises awareness of the careers available to technical writers, and not just architectural technologists."
"There is a call for improvement on the quality of documentation in the construction industry. Who better to continue to work on it that CSC through awareness and education?"
Construction Canada recently spoke to Hirji to learn more about her career goals and find out why she decided to pursue this field.
Construction Canada (CC): What can you tell us about your educational background and experience?
Aliya Hirji (AH): I grew up in Tanzania. For me in my first year, arriving alone in a new country—facing a new school and a whole new system—the cultural shock was by far the greatest challenge I faced. Previously, the only construction materials I was exposed to were concrete and steel, which are used most often in Tanzania. I found myself overwhelmed with the different methods of deployment in Canada and often lagged in understanding the science behind them. However, this sparked a drive in me to rise to the challenge.
Over the course of my post-secondary education, I have strived to excel in every course I have taken. This has been reflected in the numerous awards I've received, including a Student Award Scholarship in 2019 and an Academic Achievement scholarship in 2021. The culmination of my efforts also led me to be a top-three nominee for the 2020 OAAAS [Ontario Association for Applied Architectural Sciences] building competition at George Brown College. I have consecutively been on the dean's list for academic achievement since 2018 and intend to continue that trend until graduation.
CC: Why did you decided to pursue this field?
AH: My greatest inspiration is my father who always pushed me to be the best version of myself.
His relentless pursuit of perfection and incredible attention to detail both fascinated me and awoke my passion for design.
After delving into research into the field and seeking counsel from professional architects, I was convinced this is the path I wanted to follow. I studied architecture, but the hunger of in-depth construction scratched me more. I, then, decided to further my degree in construction.
CC: Thus far, what have been your favourite courses/subjects? What do you like about them?
AH: As I continue to build my knowledge of architecture and construction, I have strong interests in fundamental courses, such as the Ontario Building Code (OBC), construction estimating, construction project management, construction site management supervision, and building specifications. These courses feed me with vast knowledge and make me feel better prepared to work in the field of construction. Coming from a different country, each of these courses allowed me to better understand construction in Canada.
CC: What are your career goals and aspirations?
AH: My ambition is to be at forefront of the industry and be able to create a lasting legacy. Having a strong desire for growth and advancement, I wish to manage multiple projects and be known for my knowledge, experience, and quality of work.
The field of construction is very male dominated; therefore, I aspire to be a role model to all the women out there who think they have no chance [to succeed] in the industry. Growing up, I witnessed tremendously talented women being cast aside, and expected to follow the status quo and tend to domestic needs rather than pursue truly fulfilling professional careers. This means opportunities such as the pursuit of higher education, the ability to attain mastery in one's field, and the recognition of women's ability to contribute to society were not as common. The change in mindset is something I would like to witness in this era!