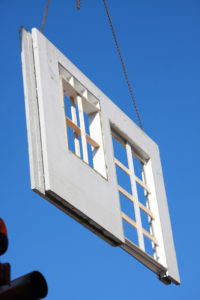 Professionals interested in learning more about the benefits of offsite construction—such as time and cost savings, reduced waste, and improved safety—can do so at the Offsite Construction Expo (OSCE) this fall. The exhibition will be coming to the University of British Columbia September 29 before continuing to two American locations (Pennsylvania in October, and Texas in November).
The event's exhibit hall will be open from 8 a.m. to 5 p.m., with hourly case study presentations on the show floor. These include:
"That's Modular? Innovative Trends in Modular Building," presented by Craig Mitchell of Britco Construction;
"Hotel Resort–A Structural Steel Modular Design, Built for the Pacific Coast," presented by Jim Dunn and Matt Hallaran of Stack Modular Group;
"Repurposed Shipping Containers for Modular Construction," presented by Rhys Kane of Ladacor Advanced Modular Systems; and
"Modular Dormitories that Make the Grade" and "Offsite and Modular Construction Explained," both with presenters that have yet to be announced.
Aside from these presentations, the convention also offers attractions such as an intimate 'coffee with exhibitors' morning event, another networking lunch, and special events. Registration is open, and can be completed by visiting the OSCE website.