Integrated systems
Bringing together single-component insulated metal wall and roof panels creates an exterior integrated system meeting thermal demands. Such a wall and roof system also offers design flexibility with vertical and horizontal applications easily incorporated with traditional construction methods and building systems.
These assemblies can offer superior energy efficiency with a stylish look sought by many in the architectural community. IMPs are fabricated in many styles and sizes depending on the selected design application. On top of the energy-saving benefits and ease of installation, insulated metal roof panels offer an alternative to traditional metal roofs. Certain panels have an architecturally appealing 51-mm (2-in.) vertical side-lap with minor ribs in between, which presents an attractive linear accent. Architects and design professionals can select from a wide range of finishes and colour palettes.
Conclusion
Not every type of building can utilize the benefits that insulated metal panels offer. Structural design variations, plus a wide range of factors, can pose challenges to a project that cannot be resolved with IMPs. The answer is determined by a judgment call made by the architect.
Every building project comes with challenges and designers are always confronted with standard issues of structural performance, visual appearance, budget, and project deadlines. Design features now require a building—and its individual elements—to act as an environmental steward.
Whether a structure is built for office use, warehousing, or manufacturing, high thermal performance is key to conserving natural resources while simultaneously helping with the bottom line. Buildings constructed in a sustainable method will have a higher and more retainable market value, while also contributing to help conserve resources and improve the bottom line. One primary factor for achieving this is to control thermal bridging; insulated metal panels are single-component products that can be specified to fulfil this role.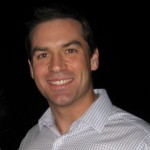 Andrew Williams, Dipl. Eng Tech (Mech), serves as Kingspan Insulated Panels' national business development manager for Canada. He has been with the company for five years, and in the metal cladding industry for almost a decade. Williams can be reached by e-mail at andrew.williams@kingspan.com.

Control the content you see on ConstructionCanada.net!
Learn More.