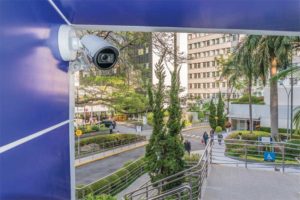 Data gathered and analyzed from monitoring devices also help with predictive maintenance, meaning something as simple as the building elevator is working optimally for tenant use. Of course, there is the issue of safety and security of residents in the building, where they feel out of harm's way when walking to their vehicles at night in the underground parking garage, for instance.
In addition to the appropriate connectivity, buildings require an open, interoperable IoT platform that is secure, but at the same time can be enhanced, grown, and leveraged for years to come. Smart buildings make up smart cities—they require a flexible open system for possible expansion. They should be built or retrofitted to adapt to the changing needs of occupants and advanced enough to gather both indoor and outdoor intelligence. A flexible system open to expansion is important for an integrated smart city as more cameras and sensors are being deployed and will likely be connected to other infrastructure like sidewalks, parking lots, transportation systems, utilities, wayfinding, and even commercial consumer interaction platforms. These platforms allow multiple devices to interact and leverage their individual capabilities to drive events and outcomes in concert with other devices on the system, and the actionable measures this data will drive will have new meanings and unforeseen connections in the future.
Video analytics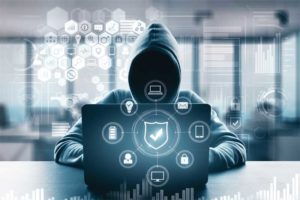 In this new IoT world, engineering and construction firms have to vet and gauge which technologies will provide immediate value, and what is hype. Proven technologies like network security cameras provide an essential security and surveillance service that add value when applications are added. Network cameras provide secure access control, monitoring and recording video footage, and sending alerts to security staff. Beyond this functionality, the application of video analytics, artificial intelligence (AI), and IoT takes surveillance systems far beyond the provision of security and into new realms in which networked internet protocol (IP) cameras become the digital eyes and ears overseeing a facility. Network cameras can provide actionable information to optimize and automate many building operations. Loaded with video analytics and processing power, these cameras act as sophisticated computers interpreting data on the edges of a security network and sending only the relevant information to a central platform. The generated data and analysis can help building managers protect the reliability of operations and the health and safety of occupants.
The common exercise space in one condominium complex in downtown Toronto quickly became a pain point for conscience residents and building management. Determining whether fitness equipment was being used was important to residents who wanted to know how many bikes would be free before committing to a trip to the space. By installing network sensors with analytics to monitor the equipment's use, residents could check the availability of bikes. While this dilemma seems to be a first-world problem, it was an ongoing issue that could be resolved with existing devices. Even better, the data gathered by the network sensors allowed management to see the peaks and valleys in usage and helped the operations team to replace underutilized equipment with more popular machines, making residents happier.

Control the content you see on ConstructionCanada.net!
Learn More.