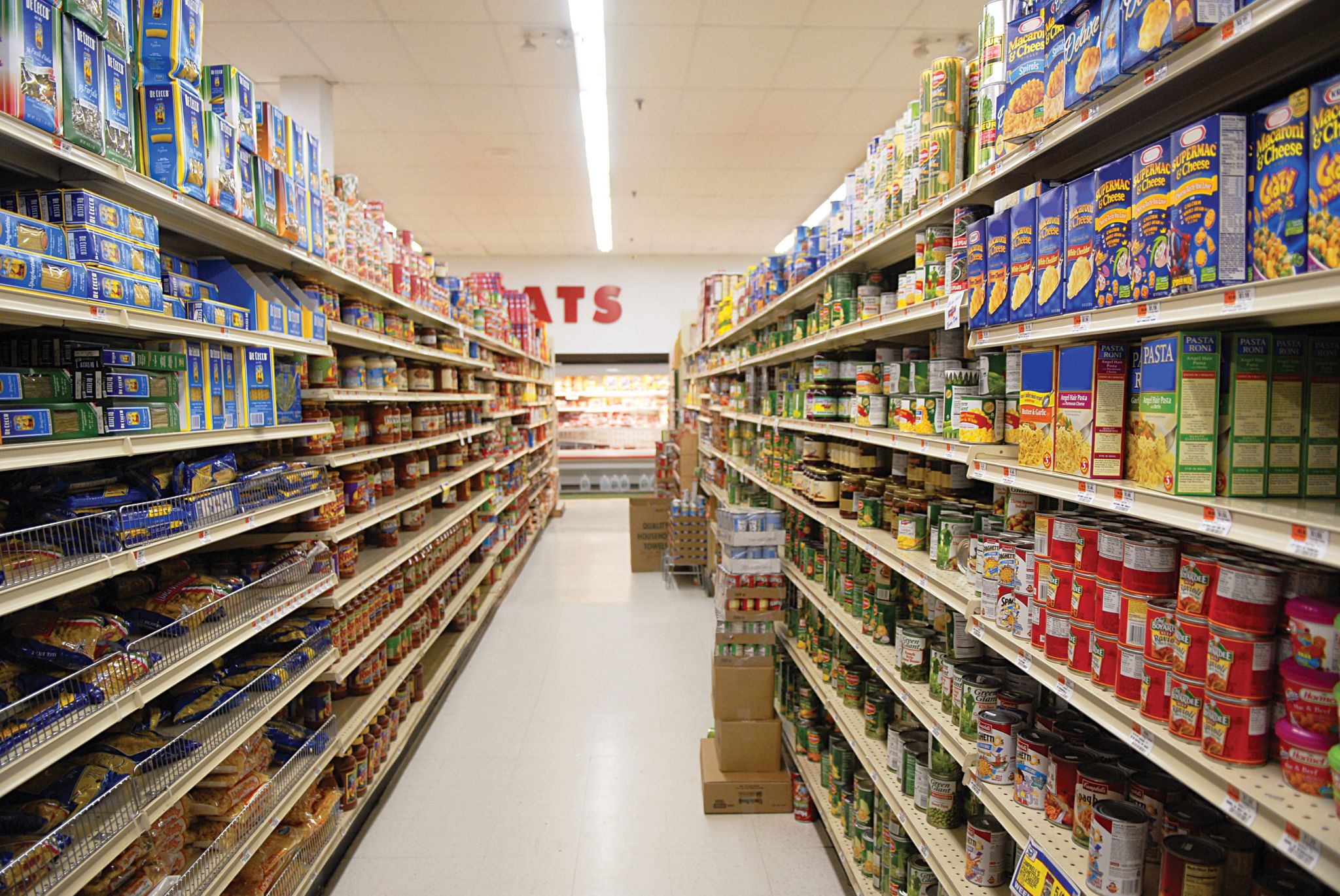 By Ken Woolf, PE
When acoustical coatings first came to the marketplace in the early 1980s, an untapped market was finally addressed. This market was represented in commercial spaces by ceiling tiles that no longer appeared new and were traditional candidates for replacement, despite still being structurally sound. They no longer appeared white, failed to disburse light as they should, and were spotted with random water stains.
When a space such as a retail store, school, or office building is occupied, it means construction work must be done outside of normal business hours so regular operations can proceed unencumbered. The short period of time, between public evening closing and morning opening, limits the amount of work that can be done in one shift. This makes ceiling removal and replacement a long, involved project. It can also be costly, depending on the style of tile to be switched out.
For a coating to be successful in restoring an old ceiling, it must not:
reduce the noise reduction co-efficient (NRC);
leave tiles stuck to the supporting T-bar system;
damage the fire rating;
perform less effectively than a new tile coating; and
exceed combustion toxicity testing as compared to conventional ceiling paints.
More popular coatings are receptive to waterborne tinting (i.e. allow a full range of colours, including white with light reflectance superior to new tiles), and elastic enough to allow for expansion, contraction, and bending (as in the case of vinyl-covered tiles).
An industry is born
In 1983, a restoration coating was developed meeting this criteria, and introduced to the U.S. market. Since then, architects in Canada, the United States, and other countries have specified these products and services.
Acoustical ceiling restoration can be accomplished in about a third of the time compared to ceiling removal and replacement, with an experienced installer. It is also less expensive, usually costing the property owner about half the price of conventional replacement. Further, it is environmentally responsible in that it diverts solid waste from landfills and contributes to energy efficiency.
Acoustical ceiling restoration is a system typically specified when the renovation of a commercial property is being designed. Some coating manufacturers can provide a guide spec in three-part format for ceiling restoration.
Restoring ceilings in fully occupied commercial spaces is a procedure that has been perfected over the years. For a grocery store with merchandise on display, the ideal situation for an owner would be having the ceilings sprayed with a pigmented coating, without a speck of spray dust left behind. To do this, without a prohibitive amount of labour cost associated with the masking and area preparation, is an achievement made possible by this technology.
When a ceiling is sprayed with a pigmented coating, dust in the air cannot be avoided. The dust travels and settles on unprotected areas. In the case of a grocery store, this means shelves and floors would be covered with white, chalky dust. Lighting lenses over-sprayed with the product would also be subject to settling dust. However, ceiling restoration professionals should know how to avoid these problems without eliminating profits.
In order for the coating product to be deemed acceptable for such an application, the resulting surface finish should be equal to, or better than, the one typically applied by tile manufacturers in both appearance and functionally.
This means, after being restored, the acoustical properties are not diminished, fire retardant quality is intact, tiles are not stuck to the grid, and light disbursement remains equal to or better than a new tile under the same conditions Further, if a fire were to occur, the ceiling surface material would not emit a dangerous gas. The only way for a manufacturer to make impressive claims regarding their product's performance in these areas is if it can provide substantiating data produced by an independent testing laboratory.

Control the content you see on ConstructionCanada.net!
Learn More.