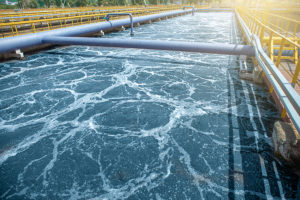 The City of Barrie has selected Bird Construction Inc. (Bird) as the general contractor for its wastewater treatment facility upgrade program.
In a joint venture with Maple Reinders, Bird will assume primary responsibility for construction services for the duration of the project, which will be delivered through an integrated project delivery (IPD) model. The estimated construction cost is valued at approximately $125 million.
Investments to improve the infrastructure of Barrie's wastewater treatment facility aim to ensure optimal design and delivery of wastewater services, while accommodating growth. The redevelopment and expansion of the facility will be managed as a design and construction program, combining a series of distinct, interdependent projects, to be delivered in a co-ordinated and sequenced approach.
IPD is a contracting method which promotes productivity and efficiency through bringing together the owner, consultants, and general contractor—and occasionally trade contractors and suppliers—to work together in a collaborative setting. This model incentivizes achievements towards project goals and provides full transparency regarding project costs. Leading the construction activities for the project, Bird will provide input into the planning and design processes to support and contribute to their successful planning and delivery.