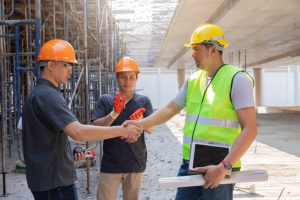 CIMA+ has acquired Bogdonov Pao Associates (BPA), a Vancouver-based structural engineering firm with a 35-year track record of delivering projects throughout North America.
BPA's team of engineers, technologists, technicians, and senior managers support clients across multiple sectors, including buildings, infrastructure, transportation, and energy.
"At CIMA+, we are inspired by engineering and driven by people. Combining our resources with those of BPA leverages complementary strengths and a similarity of culture and values, and furthers capabilities to drive sustainable growth, while enhancing our range of multidisciplinary service offerings for clients," said François Plourde, president and CEO of CIMA+. "Joining forces with BPA accelerates the company's expansion plan and presence in the Metro Vancouver region."
Established in 1985, BPA has provided a comprehensive suite of services in all areas of structural planning, design, and investigation.
"Our clients will now have access to a wider array of expertise and services under one banner, thanks to our newly expanded team in the Metro Vancouver region," said Kelly Yuzdepski, executive vice-president of CIMA+ for Western Canada.
"As part of our ongoing commitment to our clients to provide outstanding engineering solutions for their projects, we are tremendously excited to be joining the CIMA+ team with shared values and philosophies, allowing us to provide even greater value for clients," said Paul Tomei, BPA's president and managing principal.