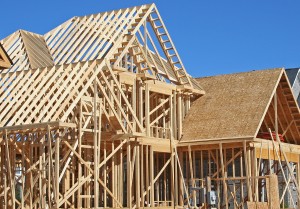 The Canada Mortgage and Housing Corporation's (CMHC's) latest Housing Market Assessment (HMA) found moderate evidence of overvaluation across 15 centres in the Canadian housing market for the first quarter of 2016.
Overvaluation was detected in eight centres and overbuilding in seven, making them the two most prevalent problematic conditions. Low oil prices are impacting Calgary, Saskatoon, and Regina by weakening demographic, economic employment, and income, which in turn are affecting the housing market are creating strong overvaluation and overbuilding.
"The evidence of overbuilding has increased since the previous assessment in Calgary, Saskatoon, Regina, and Ottawa due to higher vacancy rates, high inventory of new and unsold units, or a combination of both," said CMHC's chief economist, Bob Dugan. "As more centres are now showing problematic conditions, inventory management is becoming more important."
In Toronto, problematic conditions are a combination of price acceleration and overvaluation, with overbuilding being monitored due to the high number of condominiums currently being built. Problematic conditions in Winnipeg were lowered from 'strong' to 'moderate' because overvaluation is being reduced by improving the economic and demographic fundamentals.
For more information, click here.