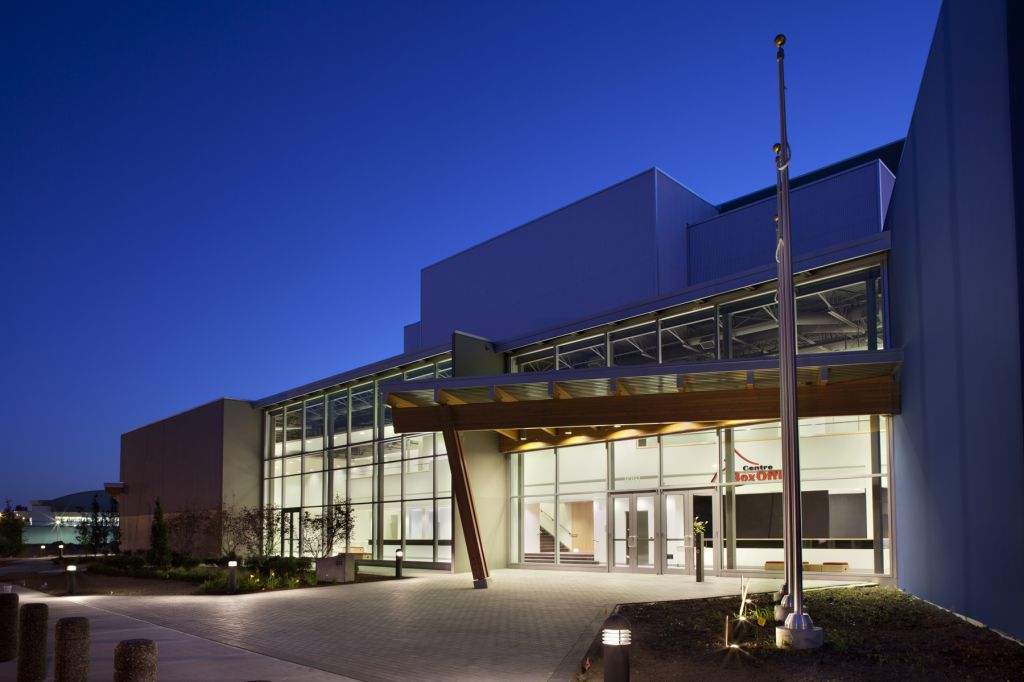 The Chilliwack Cultural Centre was a fast-track project that employed the tallest tilt-up panel assembly ever seen in Canada.
The 4478-m2 (48,200-sf) design-build was completed by Kasian Architecture Interior Design and Planning Ltd., in conjunction with Bird Construction and the City of Chilliwack, over a period of 26 months. The $22-million project was completed in 2010 in an area populated with other sporting and recreational facilities.
The structure includes a fly tower meant to reflect the local mountain range, specifically Mt. Cheam. For the fly tower's construction, 25 massive tilt-up concrete panels reaching 25 m (82 ft) in height, and averaging 45,359 kg (100,000 lb), were erected. The panels were assembled in a one day with fixed and mobile cranes putting them into place before being welded to the building's steel structure. This set a Canadian construction record as the largest tilt-up panels ever installed. In addition to these 25 record-setting panels, smaller tilt-up assemblies were used throughout the remainder of the facility's construction.
By incorporating the tilt-up concrete, a functional and acoustically appropriate structural form was created, satisfying the city's design desires. Operationally, the tilt-up panels will also provide a durable building that will require minimal maintenance.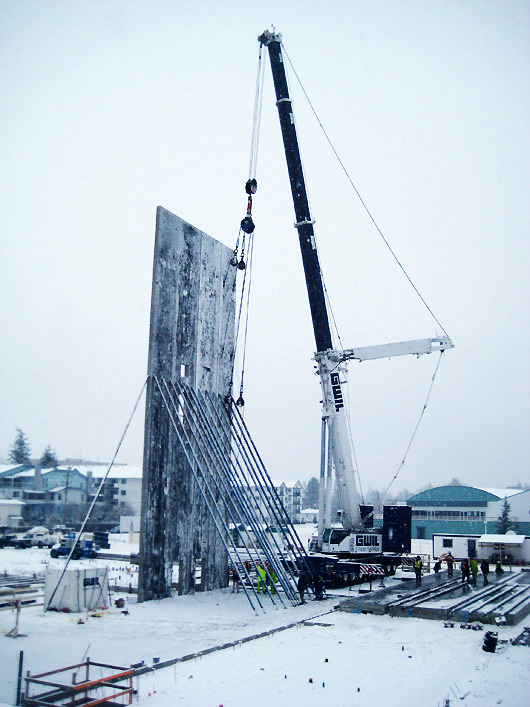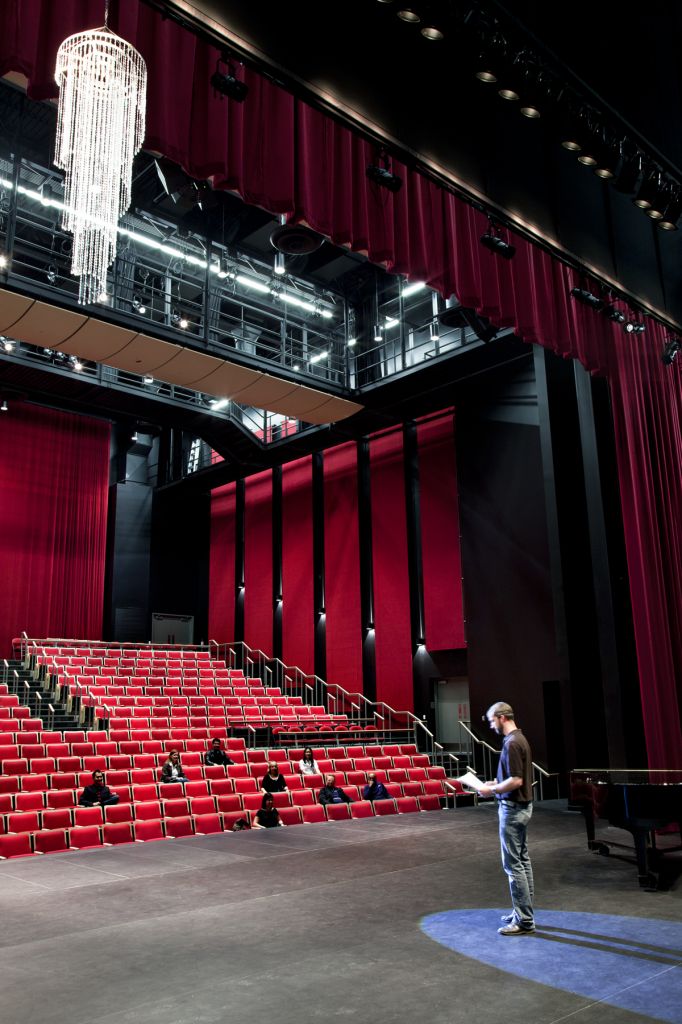 In addition to the concrete panels, the centre comprises materials such as metal cladding, glass, and wood. It includes:
560 seat performance theatre;
150 seat recital hall/rehearsal and meeting space;
art gallery;
music instruction rooms;
arts and crafts studios;
administrative offices; and
storage and archival space.
The interior spaces boast exposed structural and suspended ceilings for acoustical properties.
The mechanical equipment on the structure's roof is situated to minimize visibility from the street, and also avoid potential acoustical problems. The interior acoustics in the main theatre are enhanced for concerts, choir recitals, and drama performances with high-level curved acoustic panels and operable absorptive banners and drapes.
A double-height linear glazed lobby allows for daylighting and views of the surrounding landscapes. The various entry points to the lobby are equipped with wooden glued-laminated timber (glulam) canopies and permit flexibility in the centre's use. For example, the access point at the south end serves the studio theatre, while the north entrance point allows for access to the main theatre and art gallery. Additionally, some of the concrete walls have punched windows for natural light and views.

Control the content you see on ConstructionCanada.net!
Learn More.