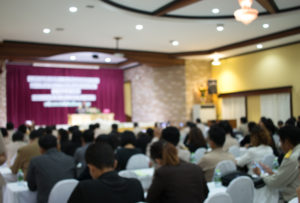 The Canadian Construction Documents Committee (CCDC) is launching a series of cross-country seminars to introduce new and updated documents, with a particular focus on project delivery methods and procurement and contracting requirements.
The seminars are conducted by CCDC members who worked on the development of the documents, and will provide background information on key provisions and significant changes to previous documents.
Each seminar will be split into a morning and an afternoon session, with a bonus lunch presentation. Attendees can choose to attend one or both sessions.
Entitled, "Project Delivery – Choosing the Best Method," the morning session will introduce the new CCDC 10, A Guide to Construction Project Delivery Methods, as well as CCDC 30, Integrated Project Delivery Contract. Participants will gain an understanding of how the contract addresses the integrated project delivery (IPD) methodology.
The afternoon session will focus on procurement and contracts as well as showcase several best practices in the procurement process. It will introduce the new CCDC 23, A Guide to Calling Bids and Awarding Construction Contracts. The session will also introduce the new CCDC Master Specification for Division 00–Procurement and Contracting Requirements. This new specification is a first for CCDC and part of a longer-term effort to introduce more specification documents through CCDC.
In addition to the sessions, attendees will receive a bonus luncheon presentation on the following updated documents:
Attendees will also receive electronic versions of the new CCDC 23, CCDC Master Specification for Division 00, CCDC 9A/9B, CCDC 11, and CCDC 40, worth more than $100.
For more information about the seminars, visit CCDC.