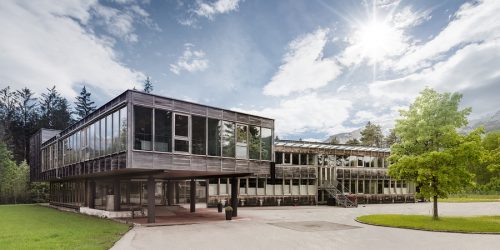 The Canada Green Building Council (CaGBC) announced Leadership in Energy and Environmental Design (LEED) certified projects in this country have eliminated more than 1 million tonnes of carbon dioxide (CO2 ) in greenhouse gas (GHG) emissions since 2005. The reduction is equivalent to taking 238,377 cars off the road.
Other big impacts to date include:
● energy savings of 6,503,647 MWh, which is enough to power 220,702 Canadian homes for one year;
● water savings totaling 12.8 billion litres (3.4 million gal), the equivalent of 5131 Olympic-sized swimming pools;
● recycling over 1.6 million tonnes of construction/demolition waste, which represents 491,174 garbage truck loads; and
● installing 231,608 m2  (2,493,008 sf) of green roofs—an area the size of 153 hockey rinks—to reduce the urban heat island effect and mitigate storm water flows in urban areas.
CaGBC also announced it has certified the country's 1000th LEED Gold project. That category now makes up 38 per cent of all LEED-certified buildings in Canada.
"The CaGBC, its members, and stakeholders have been working for the past 14 years to mitigate the effects of climate change through green buildings and sustainable communities," said Thomas Mueller, the group's CEO. "These two milestones are a tribute to the efforts of the Canadian green building industry who have been at the forefront of the push toward a low-carbon economy. Owners, developers, practitioners, and builders didn't wait to take action, but have led the charge toward maximizing the environmental and health benefits of building projects across the country."
The number of LEED certifications this year, up to the end of March, includes:
● 18 certified;
● 32 Silver;
● 35 Gold; and
● 6 Platinum.