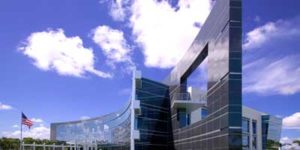 IBI Group, a Canada-based firm, has expanded its U.S. market presence with the acquisition of U.S. architectural firm RLC Architects.
RLC complements IBI's existing industrial engineering and architectural business, cements its U.S. presence, and contributes to the firm's long-term growth strategy. The acquisition demonstrates IBI's commitment to growth while supporting an ongoing commitment to sustainability, given RLC's leadership in "green design" across South Florida.
Founded in 1990, RLC specializes in planning and designing award-winning buildings and communities in South Florida. The firm's work has received numerous awards from industry associations, including the American Institute of Architects (AIA) 2019 Palm Beach Merit Award in Design Excellence for their design of the Boca Ice and Fine Arts Center and the Briny mixed-use community.
Seven of RLC's recently completed projects have attained Leadership in Energy and Environmental Design (LEED) certification and more than 50 per cent of its professional staff have their LEED accreditations. RLC's focus on sustainable design and client-focused solutions will combine with IBI's focus on improving urban livability and taking action on climate change.