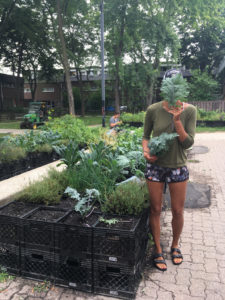 The country's top sustainability projects were honoured at the seventh annual Clean50 Summit, held in late September in Toronto. The 2018 Canada's Clean50 Top Projects list celebrates 20 enterprises by groups ranging from large corporations and municipalities to university students and individuals.
This year's winners were drawn from a robust list of nominees and include endeavours as varied as building highly productive portable farms in milk crates, creating net-zero energy affordable town homes in Edmonton, and turning carbon dioxide (CO2) and a mill's waste heat into millions of cucumbers at an adjacent greenhouse.
Other awardees include:
The selected projects represent 20 different ways in which Canadians are demonstrating leadership and working to enhance overall sustainability. Each venture was selected for their positive impact, innovation, and their ability to inspire fellow countrymen.
The Clean50 awards and summit was founded in 2011 by Delta Management Group, a clean tech search firm in Canada. It brings together thought leaders and environmental experts to tackle sustainability problems, as well as recognize and promote their accomplishments in the hopes of inspiring others. For more information on the winning projects, click here.