Canada's corrosion careers increasing
by jclancy | July 23, 2014 10:00 am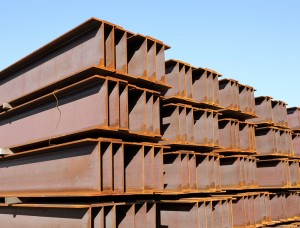 A new survey suggests a year of growth for Canada's corrosion-related industry.
The "Corrosion Career Survey," conducted by Materials Performance magazine, went out to members of the are National Association of Corrosion Engineers (NACE) to collect data regarding job type, education, experience, and certifications.
For Canada's corrosion specialists, the average annual taxable income increased by more than 11 per cent from 2013 to $120,480. In the United States, salaries increased by 5.3 per cent from last year, while European salaries decreased by 2.5 per cent.
Those surveyed were also asked about challenges they face in the industry. North American respondents cited the option to have larger budgets for corrosion control, as well as more opportunity for advancement. Overall, those surveyed across the board also suggested more manageable workloads, skilled workers, and the frustration that comes along with convincing decision makers to invest in corrosion control.
Click here[2] to view the survey.
Endnotes:
[Image]: http://www.constructioncanada.net/wp-content/uploads/2014/07/bigstock-steel-girder-226196511.jpg
here: http://www.nace.org/salarysurvey.aspx
Source URL: https://www.constructioncanada.net/canadas-corrosion-careers-increasing/
---