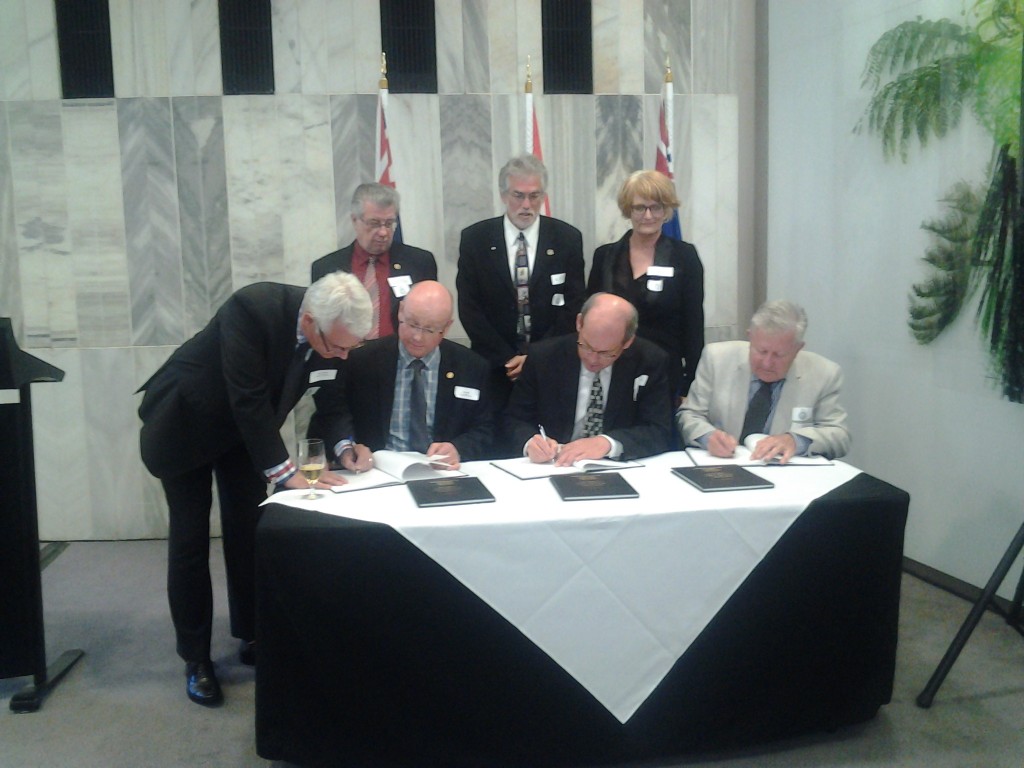 Canada, Australia, and New Zealand recently signed a trilateral agreement to allow fast-track cross-border registration for senior architects between the three countries.
The Asia-Pacific Economic Co-operation (APEC) mutual recognition agreement (MRA) is part of the APEC Architect Project and allows the three countries to participate in cross-border registration. A senior architect can apply to register in one of the other two countries, which is then obliged to accept him or her under the assurance the individual will be safe and competent in terms of skill, knowledge, and attitude. The architects must also meet criteria, which include at least seven years of senior experience.
The signing took place at a ceremony at the New Zealand parliament. Architects Accreditation Council of Australia (AACA), International Relations Committee of the Canadian Architectural Licensing Authorities (CALA), and the New Zealand Registered Architects Board (NZRAB) were present.
"On behalf of the 11 [members of] CALA, we welcome the opportunity to enter into a trilateral agreement with Australia and New Zealand," said Peter Streith, CALA chair of the International Relations Committee. "Architecture is an international profession and this enhanced mobility of senior architects among our economies will provide opportunities that will enrich our profession."