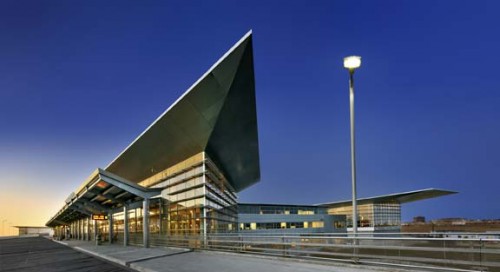 The Canada Green Building Council (CaGBC) announced 204 projects became registered and 211 became Leadership in Energy and Environmental Design- (LEED-) certified between May and September of this year.
The following projects earned certification this summer:
Richardson International Airport Terminal in Winnipeg—LEED Silver;
Centennial Place in Calgary—LEED Platinum;
Rio Tinto Alcan Planetarium in Montreal—LEED Platinum; and
iNova Credit Union in Halifax—LEED Silver.
"This has been a strong year so far and the CaGBC is very proud to see green building and LEED continuing to grow across the country and globally," said CaGBC's CEO, Thomas Mueller. "Our national efforts are timely and tie-in well to the Buildings Day that will be held at the Conference of the Parties (COP) 21 meetings, supported by the World Green Building Council. This signals the key role buildings play in reducing carbon emissions around the globe and is consistent with our efforts in pushing for higher levels of performance for Canadian projects through the LEED v4 rating system. The next version of LEED will drive the market toward higher efficiency and renewable energy targets, but also engage manufacturers to reduce the environmental footprint of building materials and products."
There were 12 Canadian projects registered under LEED v4, including Ecohome's Edelweiss project, which also earned Platinum certification in September.
To search the Canadian LEED database, click here.