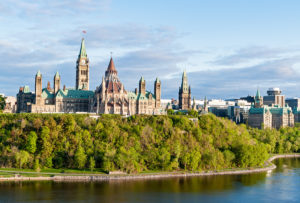 Canada is ranked second in the U.S. Green Building Council's (USGBC's) annual list for the top 10 countries and regions for projects certified under the Leadership in Energy and Environmental Design (LEED) program.
The USGBC's LEED Top 10 list recognizes markets outside the United States that are using the program to create healthier, more sustainable spaces where citizens live, learn, work, and play. Canada earned its second-place ranking for the current total of 3254 LEED-certified projects, totaling 46.81 million gross m2 (503 million sf) of space.
Since 2005, Canada's LEED buildings have reduced 3.24 million tonnes of greenhouse gas (GHG) emissions, 16.7 million eMWh of energy and 30 billion L (7 billion gal) of water.