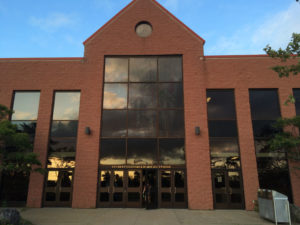 Atlantic Canada's green building industry was in the spotlight as the Canada Green Building Council (CaGBC) honoured the 2018 CaGBC Atlantic Chapter Leadership Award recipients.
The annual Leadership Awards recognize individuals and organizations showing outstanding leadership in the industry, and those who have made a significant contribution to CaGBC's mission and goals in advancing green building in Atlantic Canada.
"I am very pleased to congratulate this year's CaGBC Leadership Award, Green Building Excellence winners, who represent some of the very best minds, innovators, and projects in the Atlantic Canadian green building industry," says Lara Ryan, regional director, Atlantic Chapter of CaGBC. "I believe individual leadership and commitment to affect change is critical in moving toward a low carbon economy that will benefit all Canadians."
The winners of the 2018 CaGBC Leadership Awards are:
Inspired Educator – Cape Breton University (CBU), the first energy self-sufficient campus in North America;
Emerging Green Leader – Shannon O'Connor, a civil engineering student at Dalhousie University and co-chair of the CaGBC Atlantic Emerging Green Professionals committee;
Green Building Champion – Barb MacDonald, faculty member of the civil and building technologies department at the Nova Scotia Community College (NSCC) where she has incorporated Leadership in Energy and Environmental Design (LEED) program into the curriculum of two of the architectural programs;
Government Leadership – SolarHomes Program, Efficiency Nova Scotia, and Nova Scotia Department of Energy;
Green Building Pioneer – Judy Wall, East Port Properties, makes sure to highlight the importance of involving operating staff in the design and construction stages of new buildings as well as having a presence with tenants; and
Volunteer Leadership – Natalie Irwin, Efficiency Nova Scotia, has aided in the creation of various presentations by her colleagues, ensuring the importance for green building messaging is the main focus.