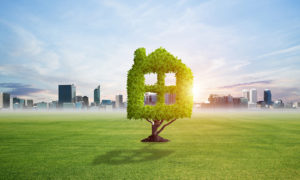 Canada's leading green building projects and innovators were honoured at the Canada Green Building Council (CaGBC) leadership awards gala earlier this month. The ceremony held in Vancouver, was part of CaGBC's national conference and showcase Building Lasting Change.
The 2019 Leadership and Green Building Excellence Awards recognizes individuals and organizations demonstrating outstanding industry leadership and who have made significant contributions to CaGBC's mission and goals in advancing green building in Canada.
"This year's award winners are indicative of the passion, commitment, and innovation that drives our industry to keeping moving forward in delivering change on the ground," says Thomas Mueller, president of CaGBC.
Here are the 2019 Leadership Award winners:
Winners of the 2019 Green Building Excellence Awards are:
SoyaOil Coatings Canada Inc. won the CaGBC Green Building Product of the Year Award;
Prairie Architects Inc., office, based in Winnipeg, Manitoba, won the Tenant Improvement award;
Parkdale Landing, housing retrofit in Hamilton, won the Inspiring Home award;
École Curé-Paquin in Saint-Eustache, Québec, won the Zero Carbon Award;
Western University's engineering building in London, Ont., won the New Construction award; and
4711 Yonge Street in Toronto won the Existing Building award.