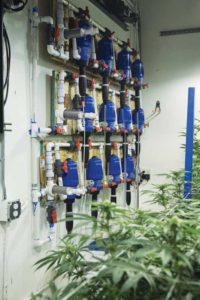 Drying rooms
Drying rooms are controlled environments facilitating moisture removal from the product over approximately eight days before processing it. Drying rooms are adjacent to harvest areas where plants are broken down before entering the drying rooms. Locate the drying rooms near the flower and processing rooms to minimize the travelling distance for the plants.
If possible, keep the drying rooms away from high traffic areas since the plants are most susceptible to contamination during the drying process.
These rooms share a lot of the same design and antimicrobial guidelines as cultivation rooms. Some of the things to keep in mind include:
room placement within the overall facility layout for efficiency;
materials present in the room and coming in contact with the plants; and
shape of the rooms to mitigate microclimates
Preventing the humidity from spiking in these rooms is essential, so mechanical equipment must be sized to be able to remove a large portion of the moisture in the first few days.
Processing rooms
The processing rooms are where dried cannabis flowers are removed from any remaining stem, manicured of excess leaf material, and packaged for final sale. The ideal location of these areas is near the dry room, directly adjacent to the vault/secured storage areas, to reduce the distance of product movement between processing steps. If possible, it should be nearest to the gown-in area to prevent human-mediated cross-contamination from other areas of the facility.
The equipment and design considerations of this room are very similar to food processing areas, and the walls, floors, and ceilings should meet the same requirements outlined in the gown-in/decontamination areas. This area needs a three-compartment sink to wash and disinfect cannabis storage containers, and allow personnel to follow hand-washing guidelines.
HVAC systems in this room should provide adequate cooled, filtered air for worker comfort. Like breweries and food processing areas, cross-contamination of yeast and mould between batches commonly occurs in processing areas, so the use of additional room sanitation equipment, such as the generation of ozone, is desirable in this location. The room should be under positive pressure, relative to adjacent areas, to prevent the introduction of contaminants.
Interior lighting in this area should be higher and more intense than other areas of the facility to allow the inspection of the final product. Fixtures should be shatter resistant, and cleanable. Water is typically used in this area to wash down the room and equipment, so lighting fixtures should be resistant to moisture ingress (ingress protection [IP] 65 or higher).
Vault/Secured Storage
Typically, the vault and secured storage rooms are near the shipping area to reduce the distance the packaged product has to travel, and mitigate security risks.
Conclusion
Cannabis facilities draw design inspiration and processes from similar industries, but they have many unique elements making them unlike other indoor horticultural or processing facilities. Years of trial and error and research are needed before industry specific guidelines are established and refined for the design and operation of indoor cannabis facilities in Canada.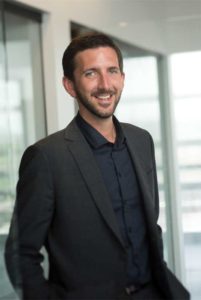 James Lowe is executive vice-president of operations for GrowForce. A co-founder of MJardin Group in the United States, Lowe is an entrepreneur in the legal cannabis space since 2009. He owns both recreational and medical licenses in every category of the industry including cultivation, extraction, and retail. Lowe has produced cannabis indoors, outdoors, and in greenhouses. He can be reached at info@growforce.ca.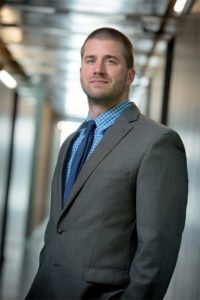 Benjamin Franz is senior vice-president of cultivation for MJardin Group and acts as a consultant for GrowForce Holdings Inc. in Canada. His work in plant nutrition has resulted in the creation of MJardin's proprietary fertilizer blend. Prior to working with MJardin, Franz designed, built, and managed a large-scale, commercial cultivation facility in the Denver area. He can be reached at info@mjardin.com.

Control the content you see on ConstructionCanada.net!
Learn More.