MASONRY REPOINTING PRIMER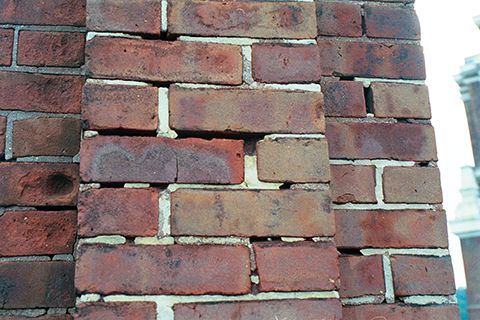 Repointing, also called 'pointing' or 'tuck pointing,' is the process of removing deteriorated mortar from joints and replacing it with new mortar.
When to repoint
Some indications repointing is necessary include:
eroded mortar (6.4 mm [¼ in.] or more from the masonry face);

crumbled mortar;

hairline cracks; and

broken bond between mortar and masonry.
Repointing should be done only after underlying issues, such as leaking roofs, differential settlement of the building, unmitigated weather exposure, or rising capillary moisture have been addressed. Otherwise, the problem will soon recur, wasting time and money on multiple repairs.
Examining the pointing style
To maintain the esthetic quality of a historic or landmark building, it is necessary to examine the original techniques used in masonry construction. Pointing styles on both horizontal and vertical joints must be carefully noted, as these may differ, as might those on the different façades. Replicating original techniques as closely as possible will minimize visual discrepancies between newly repointed sections and those with original mortar intact.
Preparing the joint
Old mortar should be removed to a depth of at least twice the joint width, or until sound mortar is reached. In historic structures with thin mortar joints, the power tools typically used for this purpose can damage the masonry units by overcutting. Hand chisels and, when necessary, small pneumatic grinders, present the least threat to masonry units. Loose mortar must then be flushed or brushed from the joint.
Preparing the mortar
Repointing mortar should be carefully selected and properly proportioned. Where possible, the original mortar components and proportions should be duplicated. It is helpful to examine existing mortar which has not been exposed to weather, and then to match colour and texture using several preparations which have been allowed to dry.
When specifying a repointing mortar mix, architects look not only to create a uniform appearance between original and newly repointed wall sections, but also to select a mortar that will perform well over time. High-cement mortars do not have the flexibility and waterproofing quality of higher-lime mortars; mortar that is too hard could cause the brick to spall at the edge if movement occurs. Ideally, mortar should look like the original, but be sufficiently yielding that hairline cracks become virtually self-sealing.
Filling the joint
Once mortar has been selected and the joint prepared, mortar should be pre-hydrated and then packed into the joint in thin layers. As most mortar shrinkage occurs during the hardening process, allowing each layer time to harden before the next is applied minimizes overall shrinkage.
Tooling the joint
When mortar is firm, joints should be tooled to the original profile. This is especially important when only portions of a wall area are to be repointed. If old bricks have worn, rounded edges, it is best to recess the final mortar slightly from the brick face. Not only does this treatment keep new joints from appearing wider than existing ones, but it also avoids creating thin featheredges that can break off easily and so admit water.
Cleaning
Once the mortar has dried, but not yet fully set, a stiff nylon or natural bristle brush may be used to remove excess mortar (metal bristles should be avoided with historic brick structures). If further cleaning is required, plain water is best, as chemical cleaners can damage masonry when not used properly. Repointed joints are particularly susceptible, because they do not fully cure for months. Washing with water before and after the use of chemical cleaners can help to avoid damage.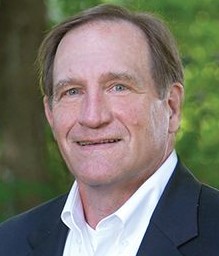 Arthur L. Sanders, AIA, is the senior vice-president and director of architecture with Hoffmann Architects Inc., an architecture and engineering firm specializing in the rehabilitation of building exteriors. As director of the firm's Connecticut office, he oversees a wide spectrum of historic and landmark rehabilitative work. Sanders can be reached via e-mail at a.sanders@hoffarch.com.

Control the content you see on ConstructionCanada.net!
Learn More.