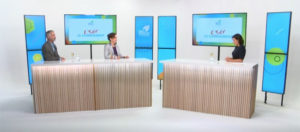 Building Owners and Managers Association (BOMA) Québec has announced the winners of year two of its Building Energy Challenge.
Launched in 2018, this friendly, innovative competition seeks to reduce energy consumption and greenhouse gas (GHG) emissions at commercial, institutional, and multi-residential buildings in Québec through collaboration, knowledge-sharing, education, and innovation.
A total of 162 buildings were nominated this year, 57 of which were finalists in 15 commercial categories and four institutional categories. The winners were then determined on the basis of the reduction in their energy index between 2018 and 2019 compared with buildings of similar energy intensity in 2018 and size. It is worth noting, between 2018 and 2019, GHG emissions from the 162 participants fell by 1715 tonnes of carbon dioxide (CO2) eq. This amounts to a three per cent reduction in one year, or 33 per cent of the Building Energy Challenge's goal of 10 per cent over three years.
Here are the 15 winners for improved energy performance in the commercial sector this year:
The four winners in the institutional sector are:
Northern Operations and Environment Centre (Ville de Montréal);
Côte-Sainte-Catherine Building (HEC Montréal);
Hôpital Marie-Clarac (Énergère); and
SGW-B Annex (Concordia University).
The 'Collaboration' award (highlighting co-operative efforts between owners and tenants that produce mutually advantageous results) went to Ivanhoé Cambridge, while the 'Supplier Mobilization' award (recognizing efforts to support the energy transition of commercial buildings in Québec) was won by Engie Services Inc. The Building Energy Challenge 'Coup de Coeur' went to Desjardins, with the program director adding a special mention for effort by CAPREIT Limited Partnership and Cogir Real Estate.
A major gala event will be held in 2022 to announce the overall results and the program's impact on the community.