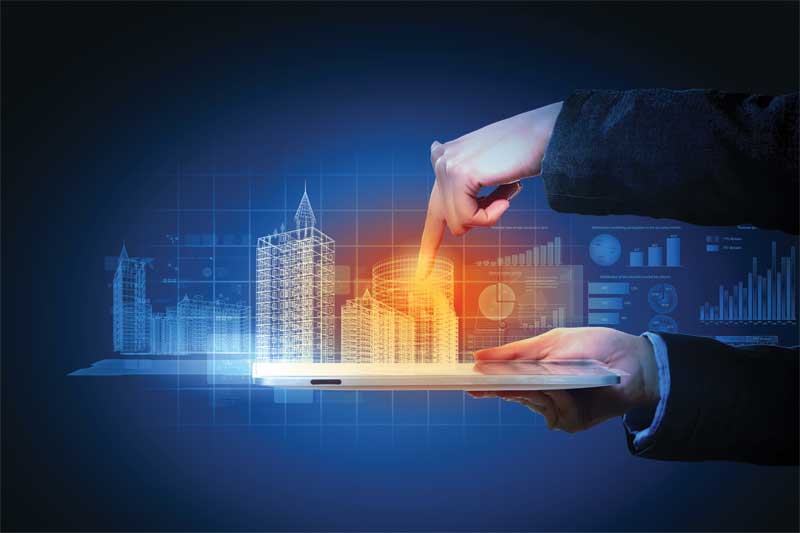 By Erik Poirier, PhD, LEED AP
The Canadian architecture, engineering, construction, owner, and operator (AECOO) community is ripe for change. Building information modelling (BIM) provides a framework to prompt and guide this transformation. Many countries around the globe have put forth BIM mandates to support the collaborative process' deployment—the goal is to improve the performance and value generated by their respective design, construction, and asset management sectors.
Canada's public bodies are notably lagging behind in this regard. buildingSMART Canada has issued a call to action, in the form of its "Roadmap to Lifecycle BIM in the Canadian AECOO Community," which sets the foundation and provides a way forward for governmental mandates at all levels in this country.
BIM is the process of collaboratively developing and managing an integrated digital model containing a built asset's geometry and life cycle information. The model acts as a 'single source of truth,' and supports the many practices involved in the design, construction, operation, and management of a built asset.
The underlying principle of BIM is a data-driven approach to project delivery—as opposed to the traditional, 2D/representational approach that has been the norm in the past. While a single, unified model is still some ways off due to practical, technical, and organizational issues, there is increasing empirical evidence that BIM, deployed within an appropriate environment, can lead to important gains in efficiencies. These gains are attributable to high-quality, streamlined information flows that result in fewer errors and support global optimization of asset life cycle practices. This results in clear, quantifiable outcomes. For example, the U.K. Ministry of Justice has been implementing BIM on its projects since 2009; it recently reported upward of 20 per cent reduction in construction costs on recent projects.
Why the need for a mandate?
The statistics speaking to the importance of the Canadian design, construction, and asset management sector are well-known. Construction alone (not including design or operations) represents seven per cent of the country's gross domestic product (GDP) and seven per cent of employment. (See Industry Canada's 2014 report, "Construction [NAICS 23] : Gross domestic product [GDP]" at www.ic.gc.ca/app/scr/sbms/sbb/cis/gdp.html?code=23&lang=eng.) Moreover, the sector is one of the country's biggest generators of value, representing $290 billion in capital expenditures every year. (For more, see Statistics Canada's 2013 report, "Capital Expenditures for Construction by Sector, By Province and Territory [Canada]." Visit www.statcan.gc.ca/tables-tableaux/sum-som/l01/cst01/busi01a-eng.htm.)
The sector possesses  shortcomings, however, that are equally well known. For instance, poor project documentation has been shown to add 10 to 15 per cent to project costs. (This comes from Engineers Australia's 2005 report, "Getting it Right the First Time: A Plan to Reverse Declining Standards in Project Design Documentation within the Building and Construction Industry," by the Queensland Division Task Force on the quality of documentation.) A lack of interoperability within the industry represents $15.8 billion in losses per year in the United States (of which owners bear two-thirds), due in part to incompatibilities between information sources and formats throughout an asset's information life cycle. (Michael P. Gallaher et al's 2004 report, "Cost Analysis of Inadequate Interoperability in the U.S. Capital Facilities Industry" is National Institute of Standards and Technology [NIST] Publication GCR 04-867. It can be read by visiting www.bfrl.nist.gov/oae/publications/gcrs/04867.pdf.) These are but two telling examples of the considerable amounts of waste generated throughout an asset's life cycle. In the end, the potential of this key economic sector remains largely untapped. In other words, Canada is not getting the full value for its money.
Government bodies across the country—federal, provincial/territorial, or municipal—face critical needs for infrastructure, find their public budgets under increasing pressure, and need to bring environmental considerations front and centre. Within this context, the current business model in which the AECOO community operates is
no longer viable—stimulating innovation has become paramount.

Control the content you see on ConstructionCanada.net!
Learn More.