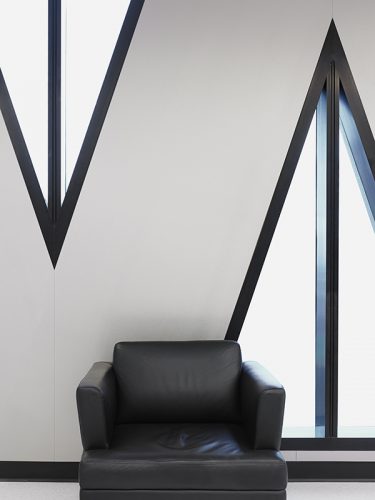 by Scott Dannenfelser
When architects or designers develop their material palettes for a project, organic materials like wood and stone are often aspirational choices. In many instances, however, these materials do not fit the client's design budget, purpose, or application, and may not necessarily perform well for the space's intended use. Thus, designers need beautiful, quality product alternatives to illuminate the beauty of a space while also meeting the functional needs.
Laminate is often overlooked and under-celebrated. With almost limitless patterns and designs, low cost, versatility, and resilience, it can be a go-to material for the design community.
Esthetics
Designers need not compromise their esthetic vision when choosing laminate. From wood grains, leathers, and stones to modern patterns and solid colors, décor choices are virtually endless. Advancements in scanning and printing technologies have resulted in top-quality laminates visually comparable to natural materials. The sheer spectrum of colors and textures complement any design scheme. For this reason, laminate is becoming the preference, not the substitution, when considering environmental surfaces.
Versatility
The uses for laminate are almost limitless: from the traditional countertops, tables, and chairs to the somewhat avant-garde walls, doors, and fronting cabinetry. Its uniquely pliable structure and flexibility allows it to perform in all of these applications, and more. With laminate, one can:
railroad a planked wood grain to create a wainscot;
post-form the laminate panel around a column for an impact-resistant enclosure; and
hang a panel, routed into any shape, from the structure above to create a dramatic ceiling feature.
Laminate truly allows freedom for creative direction.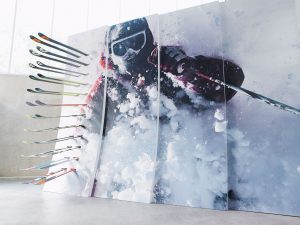 Resilience
Commercial spaces work hard, and a well-considered environment appreciates and anticipates this truth. Scratch-resistant, easy to maintain, and durable, laminate can maintain the beauty of a space well beyond its expected lifecycle. Not all heavy-duty finishes have a pleasing esthetic, but laminate perform as well as it looks, and will keep walls, surfaces, and furniture performing.
Market agnosticity
From healthcare to hospitality, retail to recreation, learning places to work spaces, maintaining surfaces is essential for a healthy, clean environment. Natural materials may not meet health code standards, withstand heavy duty cleaning, or be safe or effective for the intended use. Laminate easily addresses each of these concerns and can work wonders in specialty applications and environments such as:
anchoring as a head wall in a hospital room;
retail wall branding in stores;
illustratable walls for children's entertainment areas;
creating a dramatic backdrop in a reception area; and
beautifying airport walls
Responsibility
In addition to its resilience and adaptability, laminate is also environmentally conscious. Some laminate brands contain post-consumer recycled content and Forest Stewardship Council (FSC)-certified wood, and can contribute toward Leadership in Energy and Environmental Design (LEED) requirements. Some brands are also GREENGUARD GOLD-certified for low chemical emissions. Laminate can help a designer create the future while protecting it for future generations. It is the modern choice in a growing and diverse field of design options. Purposeful, adaptable, and beautiful, laminate enables designers to materialize their dreams without compromising luxury, durability, or cost.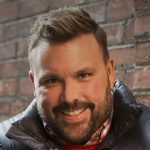 Scott E. Dannenfelser has almost 20 years of commercial design experience, including extensive work in corporate office, retail, restaurant and hospitality design. He joined Formica Corporation as the North American commercial design lead in April 2015 and is responsible for creating and managing the trend and design portfolio of surfacing materials for this market. Dannenfelser holds a Bachelor of Architecture degree from the University of Detroit, and a Master of Business Administration degree with a concentration in marketing from the University of Cincinnati. He can be reached at scott.dannenfelser@formica.com

Control the content you see on ConstructionCanada.net!
Learn More.