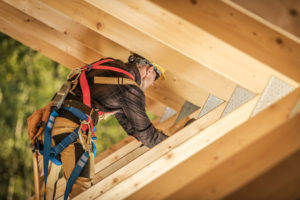 British Columbia Premier John Horgan has announced the province will focus on mass timber construction to bolster the forest industry.
Premier Horgan has appointed Ravi Kahlon, parliamentary secretary for forests, lands, natural resource operations, and rural development, to lead the expansion and use of mass timber in B.C. buildings.
"As our economy bounces back from the COVID-19 crisis, we want to do everything we can to support forest workers," said Premier Horgan. "By focusing on mass timber, we have an opportunity to transition the forestry sector to high-value over high-volume production. This will mean opportunities for local workers, strong partnerships with First Nations, and greater economic opportunity while making a significant contribution to advancing CleanBC."
As part of Kahlon's new mandate, he will engage with local governments, industry, and the construction sector. He will also work with Selina Robinson, municipal affairs and housing minister, and a new assistant deputy minister of mass timber implementation. Kahlon will also reach out to Michelle Mungall, economic development minister, and Forest Innovations Investment Ltd. to help develop new markets for mass timber.
"Mass timber is key to diversifying and creating a more resilient forest sector," said Kahlon. "I look forward to working with my government colleagues, COFI [Council of Forest Industries] and the forest industry, construction sector, and local governments to promote made-in-B.C. wood products and their use in our public and private sector buildings."
Kahlon will create and chair a joint industry/government steering committee, which will meet semi-annually, to provide guidance and advice to the government's efforts.