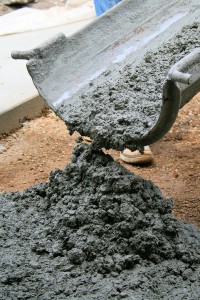 A new ASTM Standard aims to address incompatibility issues of new concrete production materials.
ASTM WK40615, Practice for Mixing and Comparing Performance of Concrete Materials Using Mini-mix Mortar Mixtures, will provide an efficient and well-defined way to address issues with the materials. The standard will be used to test the performance of new materials that have become available due to an increased focus on sustainability and new emerging technologies.
"Adding the capability of this standard to the overall quality assurance program of a concrete producer will provide the general public and the concrete industry an increased sense of confidence that the concrete supplied for various construction projects will more consistently meet the required performance standards," said ASTM member Ara Jeknavorian.
ASTM WK40615 will act as a quality control tool to verify concrete's performance uniformity as well as screen alternative source material's performance and troubleshoot issues of available materials.
The standard is being developed by Subcommittee C09.48 on Performance of Cementitious Materials and Admixture Combinations, part of ASTM International Committee C09 on Concrete and Concrete Aggregates.
"C09.48 is a collaboration between C09 and ASTM Committee C01 on Cement, which underscores the mutual responsibility across material suppliers and testing agencies to help improve the predictability of the performance of concrete materials," explained Jeknavorian.