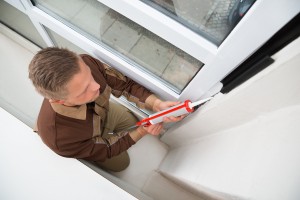 The Adhesive and Sealant Council (ASC) created a first-draft Product Category Rule (PCR) for sealants in North America, which is open for public comment.
PCRs set rules the industry should follow when conducting life cycle assessments (LCAs), which is then used to create an environmental product declaration (EPD). EPDs are tools that the value chain is beginning to use to communicate impact categories within the building and construction industry.
"PCRs are the first step in supporting the industry as we respond to an increase in customer requests for product information," said ASC's president, Matthew Croson. "The PCR will outline in detail how a company should approach an LCA when developing an EPD and is a vital part of the EPD process."
The PCR for sealants was created in a collaborative, consensus-driven manner with an ASC-member task force, UL Environment, and Thinkstep. Some architects are asking for product information to gain points for the U.S. Green Building Council's (USGBC's) Leadership in Energy and Environmental Design (LEED) program, specifically in the EPD credit worth one-half or one point.
To learn more, click here.
To read about PCRs, see previous Construction Canada articles, such as "Transparency in the Built Environment: Calculating and Assessing Embodied Energy of Construction Materials," by Francesca Desmarais, Marion Lawson, and Thaddeus Owen, and "Carbon, Environmental Product Declarations, and Brickwork: Reducing Footprints Through Masonry" by Maranda Bennett.