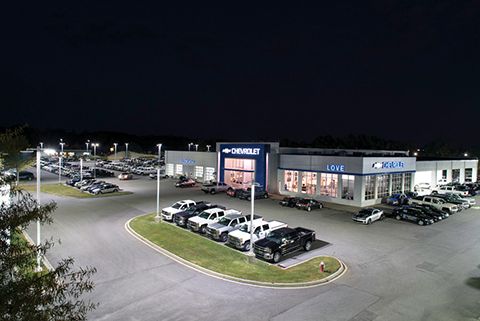 By Jeff Gatzow
Navigant Research recently released a report stating global unit shipments of light-emitting diode (LED) lamps and luminaires are expected to total 10.7 billion from 2014 through 2023. This statistic rings true in the Canadian market where most areas of the country are actively implementing LED streetlight programs or incentives. Additionally, the country is the third-largest user of lighting per capita behind Hong Kong and Norway.
While this is excellent news for reducing energy costs and consumption, how does the architectural and engineering community view this technology shift? Are LED luminaire manufacturers able to combine form and function to meet lumen requirements, esthetic specifications, and engineers' and facility managers' concerns? The answer is 'yes,' provided careful analysis and comparison is conducted on the various LED luminaires on the market.
LED luminaire form
Often, maximizing lumens per watt takes precedence with manufacturers over luminaires' complementing architectural schemes. Additionally, meeting the needs of facility managers' concerns about energy consumption also drives how products are designed and engineered. But, do these have to be mutually exclusive or can manufacturers achieve it all?
Lighting design necessitates an integrated approach—taking into account the exterior conditions, such as exposure to weather and pollution. Both in the dense urban spaces of the cities and in the surroundings of private buildings, the requirements are growing for precision lighting, energy efficiency, and visual comfort.
However, with quality and performance improving, and cost decreasing by about 18 per cent each year, LED technology is well-positioned for further adoption by the design community for general lighting.
Function and thermal management
Are all LED luminaires created equal? Manufacturers have different opinions on how luminaires should be engineered and designed to meet esthetics and function requirements, which involves the overarching issue of thermal management.
LEDs transmit heat, but they do not radiate it. This means while the fixture may be cool to the touch, it generates heat, similar to an incandescent fixture. This heat must exit the system through conduction and convection. Consequently, luminaire manufacturers must be conscious of potential heat dissipation challenges and how those challenges may affect LED performance, longevity, and even lamp safety. Inadequate thermal management will lead to a shift in colour, lower light output, and, in some cases, premature failure.
Time and market demand have a way of advancing technology to the point where thermal management may soon be just an afterthought rather than an obstacle in luminaire design. With each generation of LEDs, efficacy continues to rise exponentially; LEDs today are more than 50 per cent efficient—that is, they convert more energy into light than they do into heat.
However, thermal management involves more than just evacuating heat from the fixture; it includes using the best LED and being able to operate at a low drive-current while still providing high lumens per watt. A lower drive-current means less heat, which allows the fixture to manage heat better.
In evaluating manufacturers' LED luminaires for both form and function, another important issue is the power supply. The type selected for a lighting application will be based on several factors. First, the environment where the application will be operating in must be considered. For example, is the application for indoor or outdoor use? Does the power supply need to be waterproof or have any special ingress protection (IP) rating? Will it be able to use conduction cooling or only convection cooling?

Control the content you see on ConstructionCanada.net!
Learn More.