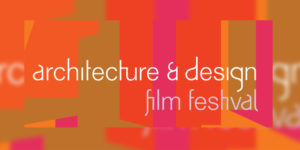 The Architecture & Design Film Festival (ADFF) has updated its 2021-22 season to follow a hybrid format, presenting full festivals, private film previews, pop-up screenings, and its virtual program, ADFF:ONLINE.
The new schedule allows for ADFF:ONLINE to take place earlier in the year, kicking off during NYCxDESIGN. Originally scheduled for January 2022, ADFF:ONLINE will now take place from November 17 to December 3, which will be available to audiences in Canada with ADFF:Toronto (November 3-7) and then ADFF:Vancouver (November 10-13).
The virtual program will feature ADFF's full roster of new films for the 2021-22 season, with insightful looks into indigenous architecture, sustainable design, design visionaries from Bruce Mau to Marcel Breuer. Each film will showcase special introductions and Q&As from the filmmakers and film subjects.
Available to view on demand from any device, or with Apple TV and Roku TV, ADFF:ONLINE offers audiences the ability to tune in to incredible films anytime, anywhere. The festival offers an opportunity to enjoy a roster of films with family and friends.
On October 22, ADFF will host the premier in-person screening of Benji & Jono Bergmann's "MAU" at the Museum of Modern Art (MoMA) with Bruce Mau, Bisi Williams, and the filmmakers in attendance for a Q&A. "MAU" is a feature-length documentary about the design visionary and will be featured at all ADFF festival locations and select ADFF virtual screenings.
The complete ADFF:2021-22 program and its roster of films and in-person screenings will be officially announced in September.