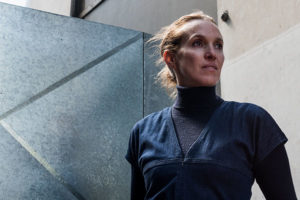 Mexico City-based architect Tatiana Bilbao is the winner of the 2019 Marcus Prize. The award honours architects for their outstanding work to date, as well as their promise of greatness in the future.
Bilbao is the founder of Tatiana Bilbao Estudio in Mexico City, Mexico. She established the firm in 2004 as an architectural practice and urban think tank, initiating projects in China, Europe, and Mexico.
Supported by the Marcus Corporation Foundation and administered by the School of Architecture & Urban Planning (SARUP) at the University of Wisconsin-Milwaukee (UWM), the 2019 Marcus Prize attracted a pool of nominees from 14 countries and five continents. The award recipient receives a $100,000 prize—$50,000 goes to the winner and $50,000 to lead a design studio in collaboration with faculty in SARUP.
"Selecting one recipient was extremely difficult, but Tatiana Bilbao's work has something for everyone," said Marcus Prize juror Matt Messner, former Midwest editor of the Architect's Newspaper. "Along with complex social and cultural considerations, her work is formally and materially rich. She is an organizer, instigator, and thought leader in her native Mexico, as well as around the world through her teaching and practice."
Bilbao will lead a sponsored studio at the school in spring 2020. She is the eighth awardee, joining a roster of influential international architects. Her immediate Marcus Prize predecessor is Jeanne Gang, a MacArthur Fellow recently named to the 2019 Time 100 influencers list.