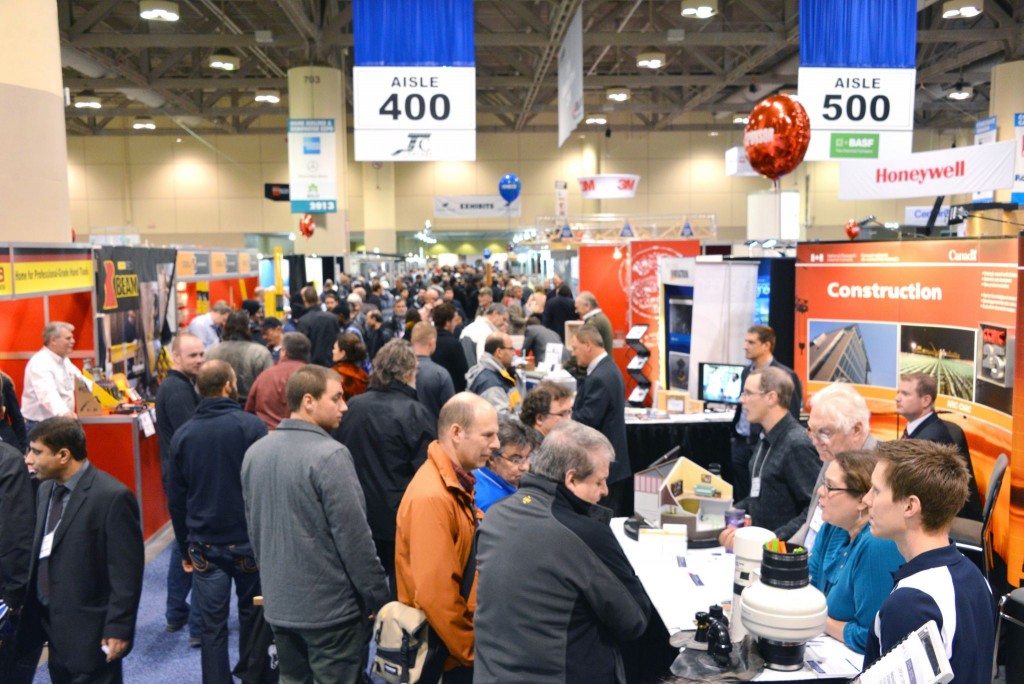 The 26th annual Construct Canada took place at the Metro Toronto Convention Centre earlier this month, serving as a major component of The Buildings Show—billed by its organizers, Informa Canada, as the continent's largest exposition, networking, and educational event. The multi-pronged gathering also included the PM [Property Management] Expo, HomeBuilder & Renovator Expo, Concrete Canada, Construct International, and IIDEXCanada (for interior design).
The event drew some 500 expert speakers and 30,000 attendees from across the United States and Canada. There were more than 1600 exhibits and 350 seminars and demonstrations, delivering the latest in products, technologies, best practices, and applications.
Construction Canada partnered with the Ontario Building Envelope Council (OBEC) to co-present a stream of technical seminars examining diverse aspects of exterior enclosures. From rainscreens and moisture management to the latest in balcony design, these sessions were led by top experts in the North American building community.
Next year, The Buildings Show will run December 2 to 4 at the same venue.