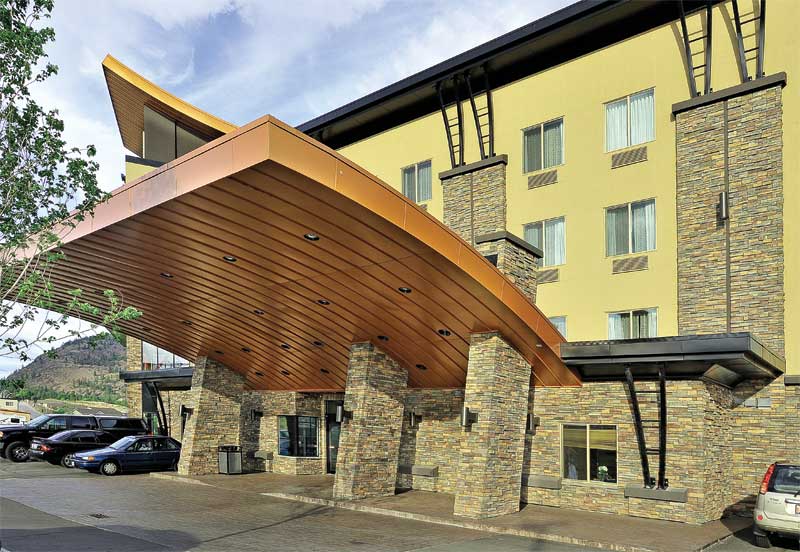 By Mark D. Hagel, PhD, P.Eng., and Nicholle Miller
The use of adhered thin-set veneers over a structural backup gained popularity over the last two decades as the Canadian construction industry moved toward lighter and quicker methods of construction. Lighter and often quicker to install than full-bed stone veneers, these veneers can replicate their look and feel.
It is interesting to note the use of thin-set veneers (albeit mechanically anchored rather than adhered) is more traditional than one would suspect. At the end of the 19th century, natural thin-set veneers (less than 50 mm [2 in.] thick) began to be commonly used, and one of their earliest applications was marble cladding on the Colosseum in Rome. (For more, read Michael J. Scheffler's 2001 article, "Thin-stone Veneer Building Façades: Evolution and Preservation," originally published in APT Bulletin Vol. 32, No. 1.)
Adhered masonry veneers first gained popularity with single-family homes, but have more recently entered the multi-storey commercial and residential building markets. Unlike tied masonry veneer systems, adhered masonry veneers rely solely on the setting bed mortar to attach the thin masonry cladding to the support structure. Multi-storey installations can create greater stresses on adhered veneers from differential movements and larger structural loads, and this results in a greater risk of injury or damage to property if the bond fails and units fall from a greater height.
With the release of the National Energy Code for Buildings (NECB) 2011, many veneer products are also being installed over rigid or semi-rigid insulation. These factors increase the importance of the setting bed mortar's ability to provide sufficient structural capacity to anchor the adhered masonry veneer to the structure. This article explores shear bond strength test results of adhered manufactured stone veneer units when traditional Type N and Type S mortars are employed as the setting bed. The results of using polymer-modified stone veneer mortars and improved modified dry-set cement 
(i.e. thin-set) mortars were also investigated. Design and installation recommendations that can help mitigate bond failures on multi-storey buildings were extrapolated from this testing.
Examples of adhered stone veneer failures observed in the field
In the past, Type N and Type S mortars used in traditional full-bed masonry veneers have been employed to construct the scratch coat that embeds the metal lath. They have also been used for the setting bed that bonds the adhered masonry unit to the scratch coat in adhered thin masonry veneer.
In full-bed masonry veneers, these mortars are predominantly relied on for strength in compression in the bed joint and to aid in mechanical anchorage of the masonry veneer to the structural wall using metal brick ties. Bond failures in the field with Type N and Type S mortars have been observed to occur at the setting bed/masonry unit interface (referred to as Failure Mode 1), as illustrated in Figure 1, or at the setting bed/scratch coat interface (Failure Mode 2), as illustrated in Figure 2. The former has been most frequently observed in the field by this article's authors.
The pre-blended mortar and grout industry has responded by introducing polymer-modified stone veneer mortars and adapting modified dry-set cement mortars from directly adhered ceramic-tile applications. A testing program was commissioned by Alberta Masonry Council to investigate the performance of several of these mortars.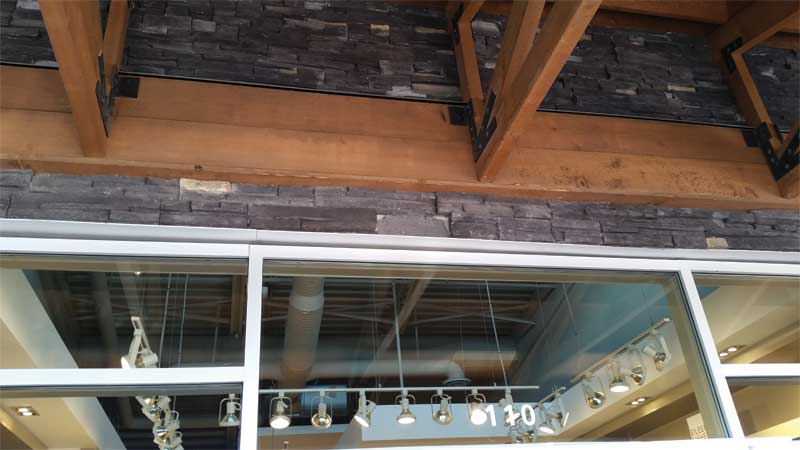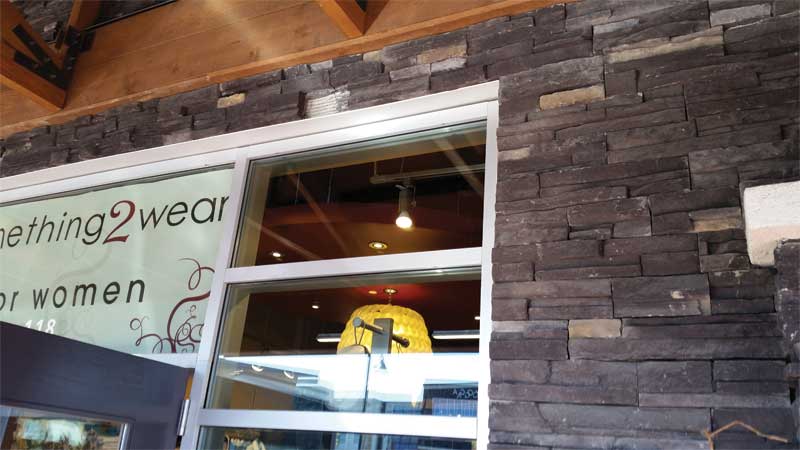 Control the content you see on ConstructionCanada.net!
Learn More.