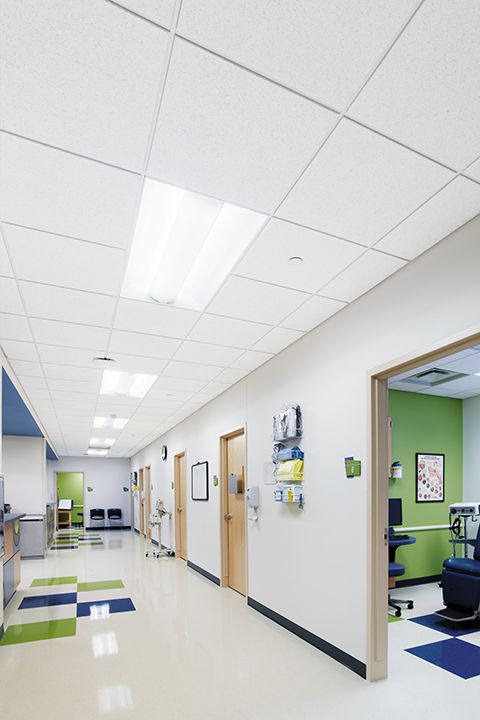 Smoke partition considerations
Suspended ceilings used in smoke partitions are not required to have a fire-resistive rating. However, the panels must weigh at least 4.5 kg/m2 (1 lb/sf). If they are fire-resistive, they automatically meet the weight requirement. If not, verification is needed.
While not necessarily required by code, there are numerous other considerations to keep in mind regarding acoustical ceilings in smoke partitions.
Edge detail
Most acoustical ceiling panels are available as either square lay-in or tegular panels. Tegular panels have a reveal edge and are preferred because they fit into the grid system tighter, reducing the possibility of leaks. They also provide a better fit at the wall moulding when cut in properly.
Panel size
Ceiling panels are usually offered in 610 x 610 mm (2 x 2 ft) or 610 mm x 1220 mm (2 x 4 ft) sizes. The larger-size panels are preferred because they require fewer grid components, once again resulting in less possibility for leaks.
Seals
To minimize air leakage, which may allow smoke transfer between spaces, it is important to seal the moulding on the wall with a firestop sealant that has an air leakage rating. Other penetrations through the ceiling—such as light fixtures and air diffusers—may also require treatment.
Conclusion
Regardless of the building, suspended ceiling systems play an important role in controlling the growth of a fire within a room. Both their flame spread/smoke developed rating and their fire resistance assembly rating allow fire protection engineers to address potential problems involving the possibility of occupants being trapped in a building before orderly evacuation can be accomplished, and the rapid spread of fire through a building or area before fire protection measures can be used to control or extinguish the fire.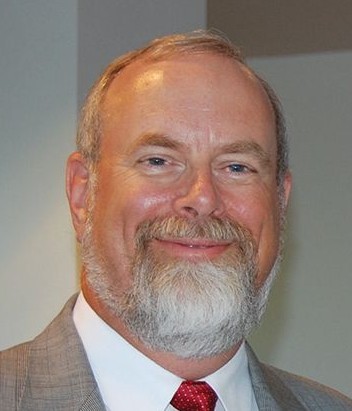 Paul A. Hough is manager of product fire and seismic performance for Armstrong World Industries, and is responsible for all fire compliance testing, seismic testing, and code-related activities. He is a graduate of Indiana University of Pennsylvania, and is an active participant in a variety of ASTM committees, including E05 (Fire Standards), E06 (Building Performance), and E33 (Environmental Acoustics). He serves on the International Organization for Standardization (ISO) TC92 on Fire Safety and ISO TC92, SC3 on Fire Threat to People and the Environment. Hough can be reached at pahough@armstrong.com.

Control the content you see on ConstructionCanada.net!
Learn More.