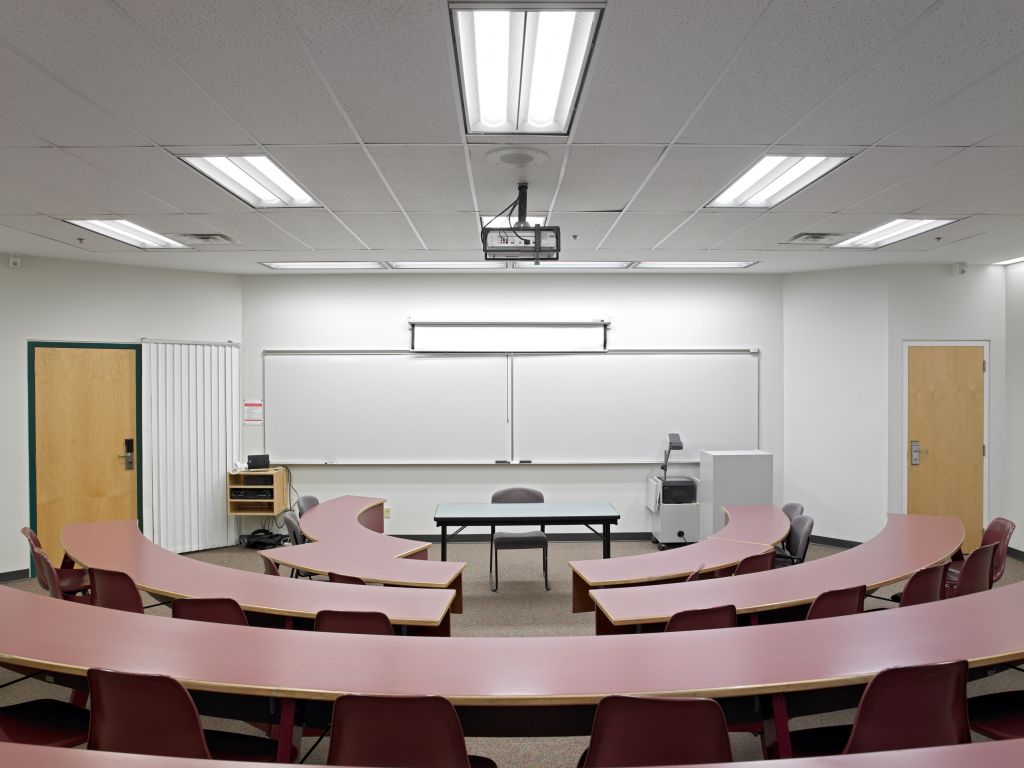 By Kevin Sumner, CSP, LC
For specifiers, the past few years have been challenging in terms of adjusting to lighting industry changes. Technologies—as well as the companies and supply chains behind them—are evolving almost as fast as new systems can be installed.
While advanced lighting and control technologies are growing in popularity with new construction projects, they are also helping building owners reduce costs and achieve sustainability goals in renovation projects. The installation of retrofits can be easily accomplished without disrupting workflows. The newest lighting technologies deliver a better quality of light and measurable energy savings while creating attractive spaces and happier, healthier, more productive occupants.
This article describes the most viable new lighting and control technologies and offers practical tools to evaluate lighting retrofit costs relative to potential payback.
Exploring SSL technologies
Light-emitting diode (LED) is no longer a buzzword—it is a proven technology. LED luminaires are designed to reach a life span of 50,000 to 60,000 hours and can last as long as 100,000 hours at L70. (LED luminaires start at 100 per cent output and decrease over time. 'L70' refers to when the source has reduced in lumen output to 70 per cent of the original output.)
As solid-state lighting (SSL) technology continues to evolve, higher lumen output, extended life ratings, and increased lumens per watt (LPW) are expected. While rated differently than LED luminaires, the published life of traditional fluorescent sources are typically based on three hours of use per start and may be rated at 20,000 hours. This means half of the fluorescent lamps will have failed at 20,000 hours and half will still be working, but with some lumen depreciation. Already, SSL sources can be easily incorporated into systems with integrated controls, whereas fluorescent lighting is traditionally harder and more expensive to dim. Dimming SSL sources designed as a complete system can be dimmed down from 100 per cent to as low as one per cent with smooth control and no flicker.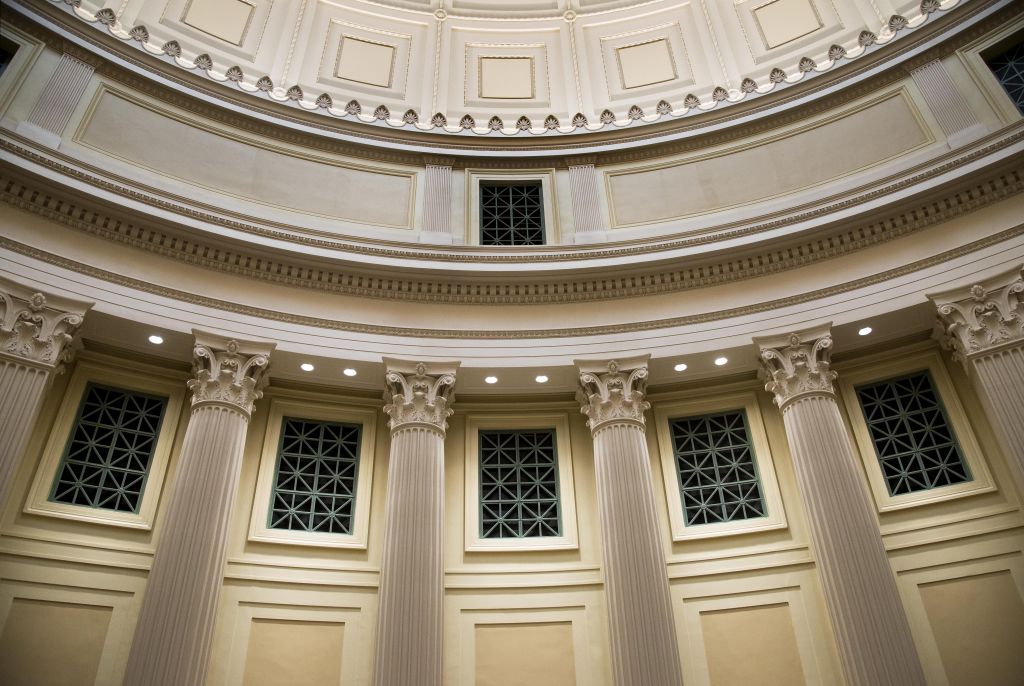 LED lighting systems also deliver dramatic performance improvements, such as 2000 to 6500 lumen packages for high-ceiling applications in atriums, airports, museums, theatrical applications, conference centres, or any area with up to 30.5-m (100-ft) mounting heights. Lumen packages refer to the total amount of light produced and expressed in lumens for the luminaire. SSL products significantly outlast ceramic metal halide and halogen sources, while also reducing maintenance and energy costs.
Additionally, architects, engineers, and specifiers can identify enhanced warranty offers from suppliers who manufacture all the components—indoor and outdoor LED lighting, controls, and wiring—and can ensure compatibility of technology and support. By relying on one source, issues can be compounded and dealt with by one company.
Retrofit kits make relighting with LED easy
LED lighting options are also available in the form of retrofit kits that are pre-packed with the installation essentials. These products are quickly and easily installed because it is not necessary to break the ceiling plane. As a result, the metal is not wasted and the luminaire does not have to be removed and thrown away. This not only saves on material costs, but labour as well. Retrofits minimize downtime, reduce cleanup and recycling costs, and provide the space with a new fixture.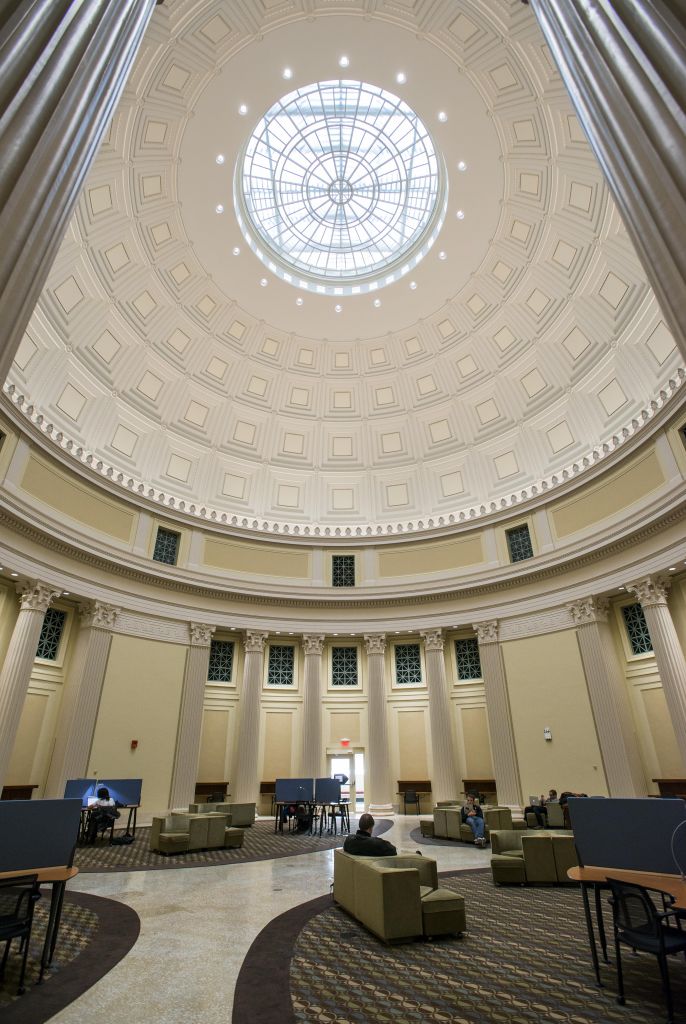 Retrofit kits, which are generally available in T8, T5, T5HO, and LED sources, have opened up a whole new market for renovation projects. In many parts of Canada, and particularly in government facilities, metric sized light fixtures and suspended ceiling support systems were specified in the past. These have not always been easy to upgrade as not all suppliers, or the market, embraced the metric system in Canada. We are now starting to see options available to address this need and a simple retrofit kit can be a new look for the environment. This can easily be installed in the existing enclosure in a short amount of time.
The lighting system is Underwriters Laboratories of Canada (CAN/ULC) classified and meets all requirements for static and air-handling applications, with no listing or code issues to worry about. Retrofit kits employ existing wiring and have one simple quick connection. In Canada, 347-volt options may also be available.
Lighting helps create healthier environments
Lighting plays a key role in indoor and outdoor environments. Basic guidelines to consider when evaluating a lighting upgrade include:
define required amount of light to maximize visibility and visual comfort for occupants;
direct the right amount of light where and when it is needed—adding controls to a lighting system can help reach these goals;
avoid lighting solutions creating glare;
light the ceiling and walls to deliver uniform light levels;
blend electric lighting and daylighting to balance illumination and save energy;
select fixtures with a high colour rendering index (CRI); and
simplify scenes and controls for ease of use, but ample controllability.
Additionally, lamps, ballasts, and controls should be standardized when possible.For example, using the same lamp sources throughout all fixtures helps minimize the need for purchasing multiple types of lamps. This can minimize co-ordination in lamp installation for maintenance personnel and even when ordering more product to stock onsite. Fixture locations and access, cleaning requirements, and re-lamping efforts should also be considered for easier maintenance.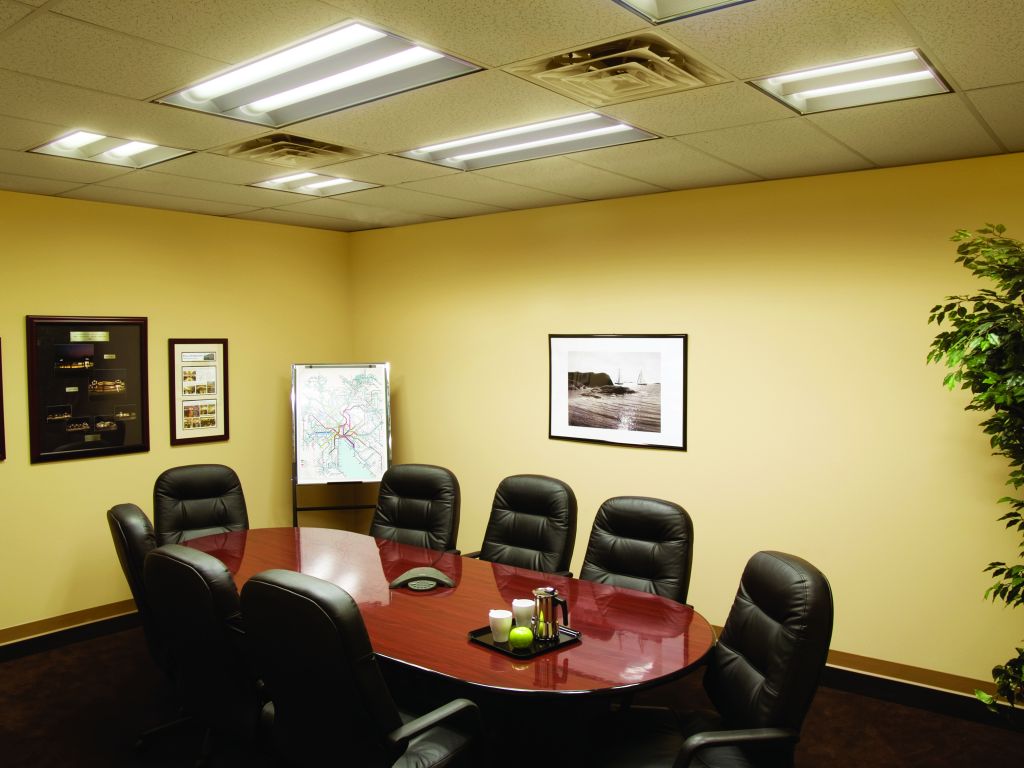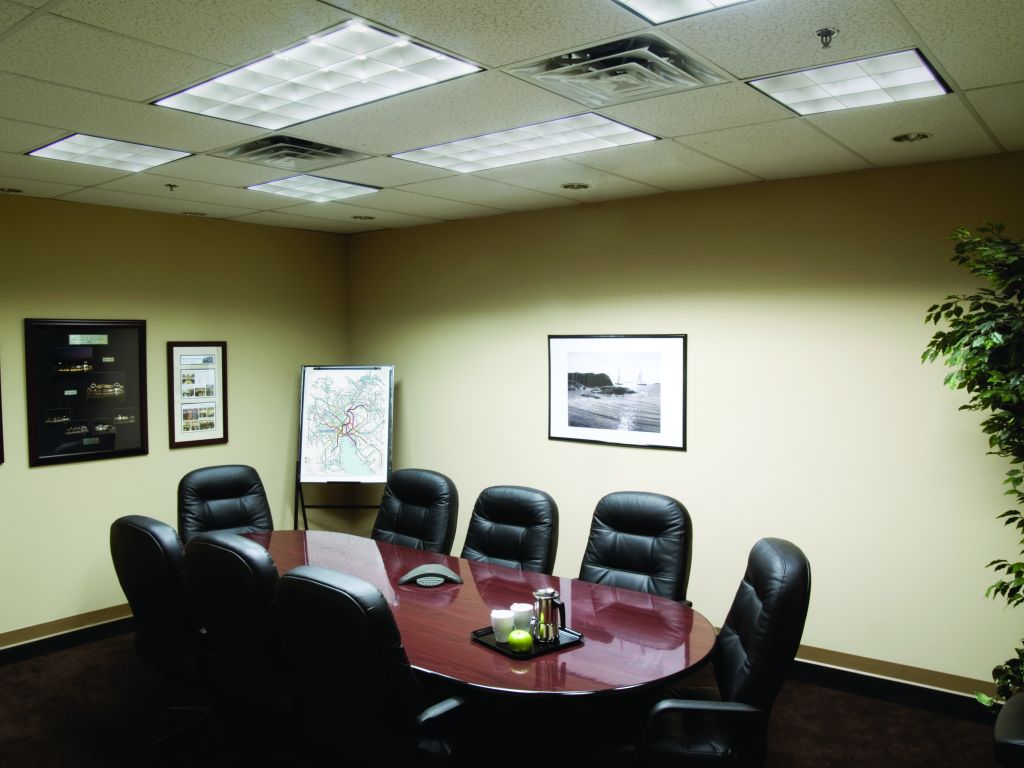 Checklist for selecting a lighting retrofit solution
For every lighting system, anticipated costs should be established for new equipment, maintenance, and replacement parts. Energy savings should not be used as the only benchmark; instead, one must consider added benefits such as increased productivity, quality of light, reduced maintenance, and glare reduction. The support of a lighting professional should be enlisted to prepare a complete lifecycle report, which includes the following considerations:
initial cost and budget;
lifecycle in years;
electricity rate in cents/kw/h;
hours the lighting is used;
installation labour rates per hour;
ballast and lamp replacement costs;
cleaning costs;
HVAC considerations (e.g. cooling or heating trade-offs);
local taxes, income tax rate, and depreciation rates; and
possible incentives from utilities or governments.
Factors to consider in a lighting upgrade process include the existing system's age and its ability to comply or work with control changes if more than 10 per cent of the lighting is upgraded. Other factors to consider include the quality of light, type of environment, and luminaire ventilation options.
Industry tools are available to compare the costs of multiple lighting systems. These tools allow specifiers to look at both financial and operational aspects of systems to help determine the return on investment (ROI).
Building code changes
As with all electrical changes—retrofit or otherwise—it is imperative to be aware of all relevant building codes. For example, in December 2013, sweeping changes to the British Columbia Building Code (BCBC) went into effect, aligning the province with national codes already in place across Canada. The changes to the code include a controls component.
The 2010 code introduced the stipulation that if improvements are made to 10 per cent or more of the connected lighting load, which includes retrofit or new construction, all spaces must have automatic lighting shut off. The previous code included this requirement only for buildings of 464 m2 (5000 sf) or larger, unless exempted.
Additional key points introduced in the 2010 code include:
reduction of light levels is required with bi-level dimming or switching options;
additional space types are required to have an automatic shut off 30 minutes after the last occupant leaves a space—the 2007 code required this for only certain areas;
receptacle loads have been added and 50 per cent of these loads must now be controlled as part of the design;
third-party system commissioning must be done and full documentation provided;
manual on/off operation is required for any areas with 50 per cent operation for automatic controls;
many interior code changes have been expanded to include parking garage lighting and dimming in these areas;
exterior lighting cannot be left on in the day and photocells or timers must be used and regularly checked to ensure they are functioning; and
daylighting controls have been added and must be included in designs involving areas with windows and skylights.
There is more to the new code, and many areas may have exceptions, but generally it has been revised to American Society of Heating, Refrigerating, and Air-conditioning Engineers (ASHRAE) 90.1–2010, Energy Standard for Buildings Except Low-rise Residential Buildings, updated from the 2007 standard. For example, this change will bring British Columbia in line with the National Energy Code of Canada for Buildings (NECB), and will include large residential, institutional, and commercial spaces.1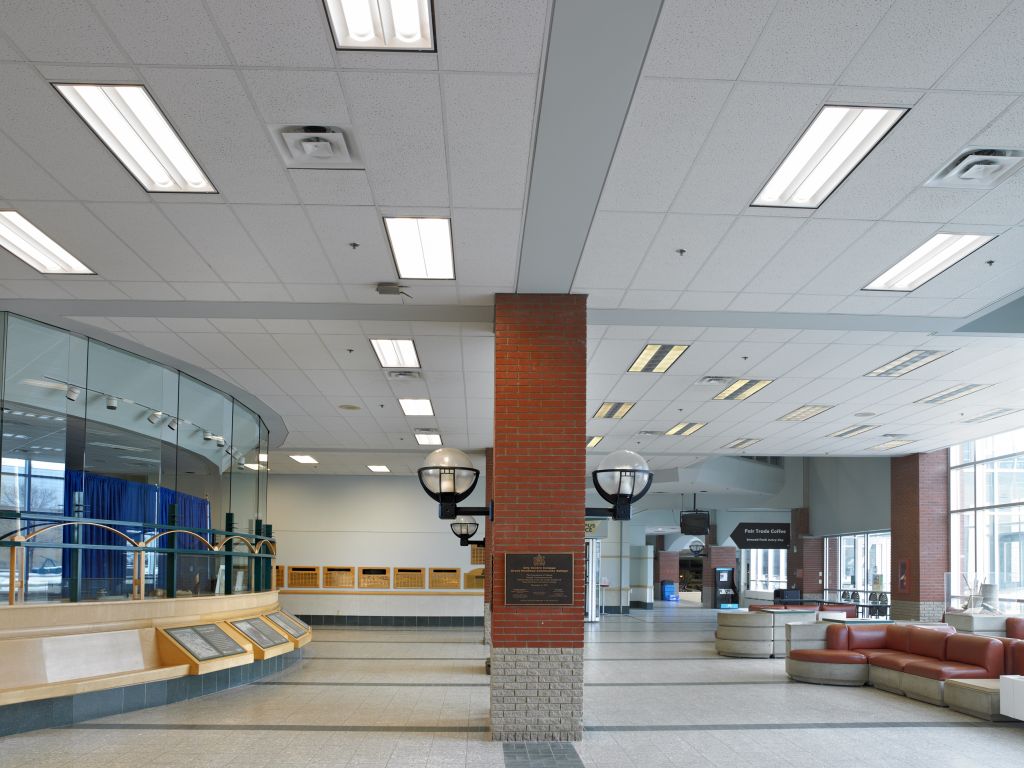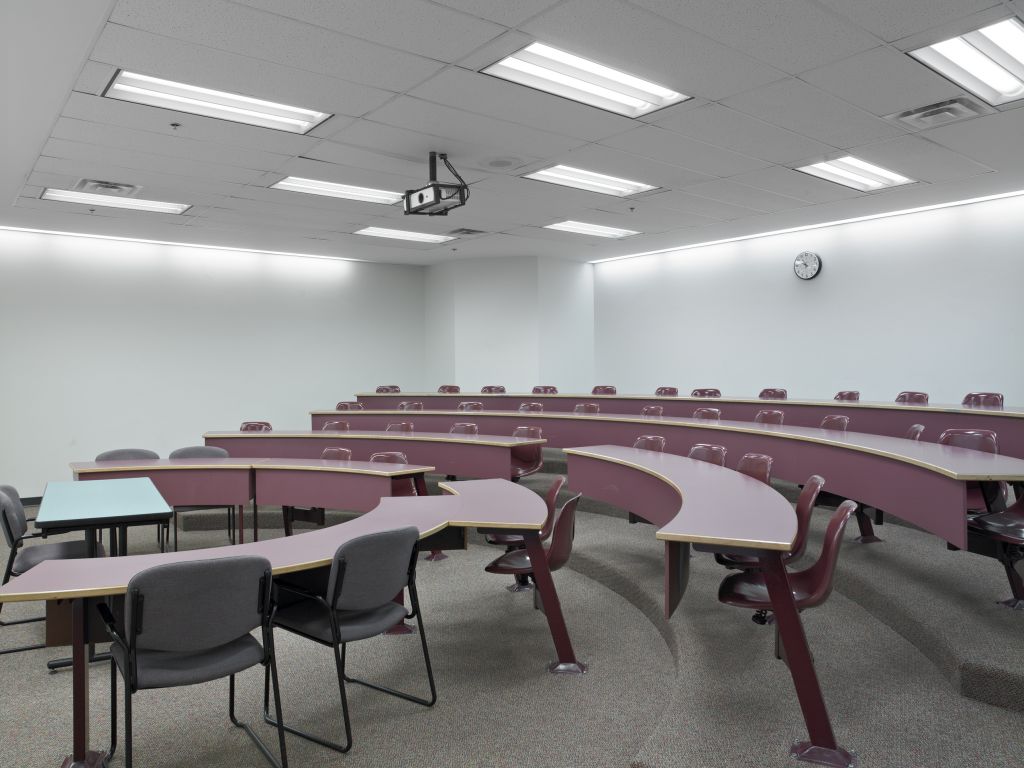 Conclusion
Thanks to retrofit kits, LED luminaires and controls are an easy upgrade solution. Likewise, they are a beneficial upgrade in terms of enhancing quality of lighting, saving energy, and achieving sustainability goals. New LED options include smart technology such as integrated lighting and control systems.
LED lighting is a high-quality, cost-effective solution providing illumination and spatial brightness. As SSL technology evolves, specifiers can also expect to benefit from rebate and incentive programs tied to LED and control use.
Notes
1 For more information about the code changes in British Columbia, visit www.boabc.org/assets/Latest~News/Information%20Bulletin%20-%20New%20Energy%20Requirements%20-%202013.pdf. Also, read ASHRAE Releases 90.1-2010–Part 2: Lighting Controls at www.lightingcontrolsassociation.org/ashrae-releases-90-1-2010-part-2-lighting-controls. Finally, see the National Energy Code for Buildings (NECB) information at www.nationalcodes.nrc.gc.ca/eng/presentations/2011/lighting.html. (back to top)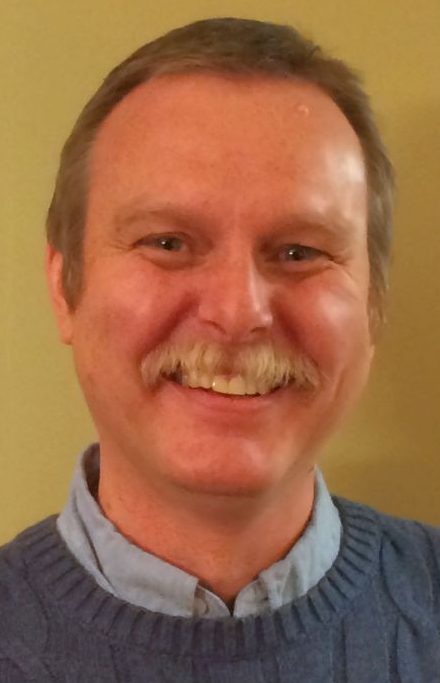 Kevin Sumner, CSP, LC, is a specification sales manager for Acuity Brands in the Western Region of Canada. Sumner has worked in many areas of the electrical industry since 1984, including the contractor level and distribution chain with the last 20 years focused primarily on lighting in the manufacturing sector. He is a Lighting Certified (LC) Professional under the National Council Qualification of Lighting Professionals (NCQLP) and has participated on the local Illuminating Engineering Society (IES) board for many years in Vancouver. He can be reached at kevin.sumner@acuitybrands.com.
To read the case study, "Grant MacEwan University Achieves Savings and Enhanced Lighting Quality," click here.

Control the content you see on ConstructionCanada.net!
Learn More.