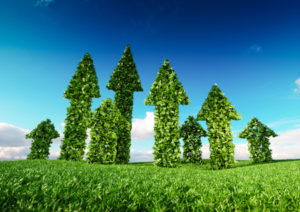 According to a report by the Canada Green Building Council (CaGBC), zero-carbon buildings offer meaningful greenhouse gas (GHG) reductions and positive financial returns over a 25-year life cycle.
As per the report, "Making The Case For Building To Zero Carbon", the economic assessment for zero-carbon buildings is reinforced over time with the rising cost of carbon, increased resiliency, and by avoiding expenses such as future retrofits.
The report found, by 2030, annual emissions equivalent to more than four million tonnes of carbon dioxide (CO2) can be avoided cost-effectively if the seven building types studied are built to be zero carbon. This represents over 22 per cent of the 20 million tonnes of GHG reductions the Pan-Canadian Framework recognizes as potential savings from the building sector.
These reductions can be accomplished with a total incremental capital cost of $3.3 billion per year, which would fund the construction of more than 47,500 new residential units and 4800 new commercial/institutional zero-carbon buildings annually.
"This study shows us definitively zero-carbon buildings can be achieved with existing market-ready technologies and approaches for most building types, and that operating cost savings will cover the needed investments," said Thomas Mueller, president of CaGBC. "The Canadian building industry and governments now have proof to make the changes needed to create Canada's low carbon building stock and avoid creating buildings that will become a liability in a carbon constrained economy."
The report applied a tailored package of carbon reduction measures across seven types of buildings—low- and mid-rise office, low-rise multi-unit residential, mid-rise multi-unit residential, primary schools, big box retail, and warehouses. Nationally, the different archetypes yielded the following financial outcomes: mid- and low-rise offices offer the highest life-cycle returns at close to three per cent; warehouses and big box retail facilities can yield returns of more than one per cent; and multi-unit residential buildings and primary schools are cost neutral or nearly cost neutral.