Zero Carbon Buildings Framework to support move to environmentally responsible buildings
by carly_midgley | December 6, 2016 7:43 am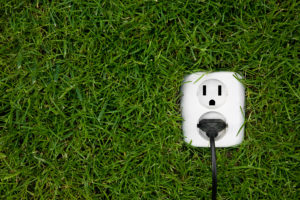 Last month, the Canadian Green Building Council (CaGBC) began the first stage of its Zero Carbon Buildings Initiative with the release of the Zero Carbon Buildings Framework, which assesses energy-efficient buildings with minimal greenhouse gas (GHG) emissions. This is in an effort to support Canada's stated intention of reducing GHG emissions by 30 per cent by 2030. CaGBC hopes to encourage a move to lower-carbon institutional, commercial, and high-rise residential buildings.
The Initiative will involve several phases in addition to the Framework. Next steps include identifying methods of achieving zero carbon, implementing a zero-carbon building pilot program, and developing a verification program (which will be launched by CaGBC by the end of the second quarter of next year).
"Our focus on carbon emissions as opposed to energy in this framework flows from the increasing urgency to address climate change by reducing greenhouse gas emissions from buildings," says Thomas Mueller, CaGBC's president and CEO. "By embarking on this important initiative, the CaGBC is providing the market with a state-of -the-art guideline and, soon, the third-party verification and support required to make net zero carbon buildings a reality in the near future."
The Framework facilitates GHG reduction for a variety of building types, and provides a clearer definition of a zero-carbon building. It was devised using information obtained by CaGBC and Integral's Vancouver-based Research and Planning Group, from review of nine international net-zero buildings and consultations with 50 people in 40 organizations.
The Zero Carbon Buildings Framework establishes five key components for evaluating building carbon footprints:
a GHG intensity metric, calculated using regional emissions factors, with which to assess a building's emissions;
an energy intensity metric to encourage design of more efficient, reliable, and resilient buildings;
a peak energy demand metric to encourage implementation of peak shaving measures;
an embodied carbon metric to facilitate recognition of building material life cycle impacts; and
a requirement for renewable energy to be procured directly or generated onsite, to ensure clean power generation.
The Initiative's first pilot project, the Joyce Centre for Partnership and Innovation at Mohawk College[1], will incorporate the Framework. This will help in determining what performance requirements should be set in the Initiative's future phases, and provide general insight on the Framework's effectiveness.
To read more about the Zero Carbon Initiative, visit the CaGBC website[2].
Endnotes:
Joyce Centre for Partnership and Innovation at Mohawk College: http://www.mohawknewsdesk.ca/centre-for-partnership--innovation/
website: http://www.cagbc.org/zerocarbon
Source URL: https://www.constructioncanada.net/zero-carbon-buildings-framework-to-support-move-to-environmentally-responsible-buildings/
---