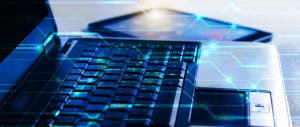 Zaha Hadid Architects (ZHA) was attacked by a cyberhacker last month. The London-based firm has alerted the authorities.
The hacker used ransomware—a type of malicious software designed to deny access to a computer system until a ransom is paid—to extort money from the firm after breaking into its servers and stealing confidential data.
The practice has employed a cyber-forensics team to investigate the breach, as per the Architects Journal.
"A now-deleted tweet from an anonymous account on Thursday [April 23] included screenshots of hacked payroll and cash book information," the Architects Journal reports. "However, the architect believes no project data has been stolen or interfered with and says, as a result, it believes the hack was not specifically targeted at the practice."
"With all our 348 London-based staff working from home during this pandemic and cyber criminals poised to exploit the situation, we strongly advise the architectural community to be extremely cautious," a ZHA spokesperson told Dezeen.
At this time, they are uncertain as to how much data was stolen in the attack, but the firm said all of its data was backed up and, after changing its passwords, staff were able to keep working remotely, Dezeen reports.