Yukon seeks feedback on draft resource roads legislation
by arslan_ahmed | March 15, 2023 12:10 pm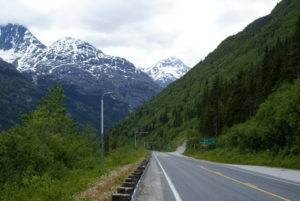 The government of Yukon has drafted new rules that can be used to govern roads located on public land, opening access to resources across the territory.
The government is also inviting Yukoners to learn more and share their views during an engagement process which began in March.
Roads are built to access many types of resources in Yukon, including renewable energy, mining, forestry, and aggregate material such as gravel. Currently, resource roads are regulated under the Yukon's Land Use Regulation, with government oversight limited to the construction phase. As proposed, the new law will mean projects are managed by Yukon's government, from planning to reclamation.
The new legislation will bring clarity to the public, First Nations governments, the resource industry, and will ensure newly designated and approved roads are managed and shared in a considered, sustainable manner. In part, the regulation can address the issue of old resource roads becoming public roads, which are used to access many parts of the Yukon's wilderness without restriction. Over time, continual public access can stress wildlife and the natural environment.
"We committed to developing a modern framework for managing and enforcing resource roads. We look forward to hearing from Yukoners. As proposed, the new regulation will take into account the need to govern projects, from design to closure, and the many stages in between," says John Streicker, minister of energy, mines, and resources.
The public can participate by taking the survey on yukon.ca/engagements[2]. The engagement ends on May 8, 2023.
Endnotes:
[Image]: https://www.constructioncanada.net/wp-content/uploads/2023/03/Yukon_Highway.jpg
yukon.ca/engagements: https://yukon.ca/engagements
Source URL: https://www.constructioncanada.net/yukon-government-seeks-public-feedback-on-draft-resource-roads-legislation/
---