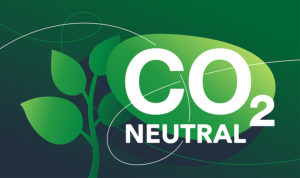 The World Green Building Council (WorldGBC) updated its Net Zero Carbon Buildings Commitment (the Commitment) to include embodied carbon and other requirements for addressing embodied emissions.
Starting in 2023, the new update will require businesses and organizations to:
Account for whole lifecycle impact of all new buildings and major renovations by mandating they are built to be highly efficient, powered by renewables, and capable of maximum reductions in embodied carbon and compensation of all residual upfront emissions; and
Track and report business activities that influence the indirect reduction of whole-life carbon emissions.
"The update to the WorldGBC's Net Zero Carbon Buildings Commitment elevates the ambition for the building and construction sector to go further and faster to decarbonize," said Cristina Gamboa, CEO of the World GBC. "It sets a target for compensating for emissions associated with buildings and construction, and the tangible social and environmental co-benefits of this approach creates a powerful catalyst towards achieving the Paris Agreement goals and the Sustainable Development Goals."
To accompany the Commitment update, WorldGBC has also published Advancing Net Zero Whole Life Carbon: Offsetting Residual Emissions from the Building and Construction Sector, providing guidance for how the sector should compensate for its total carbon impacts.
As part of the transition towards total sector decarbonization in support of the Sustainable Development Goals, the guidance document promotes a best practice-approach to offsetting detailed in three principles:
Minimize the need for offsets in the first place via best practice sustainable construction and operation. This means reducing energy demand, shifting away from fossil fuels, and using 100 per cent renewable energy as soon as possible;
For any residual emissions – those which cannot be abated-invest in carbon reduction or storage projects that are credible, unique, additional, and permanent, as determined via independent third-party verification; and
Direct investment into offsets that store carbon and provide additional tangible environmental and/or social improvements, particularly those that have additional nature-based co-benefits or co-benefits in line with the sustainable development goals.
WorldGBC expanded its scope to recognize enhanced leadership action in tackling embodied carbon emissions from the building and construction sector. This ambitious step is expected to help the sector advance its decarbonization goals and drive similar levels of action from the sector.