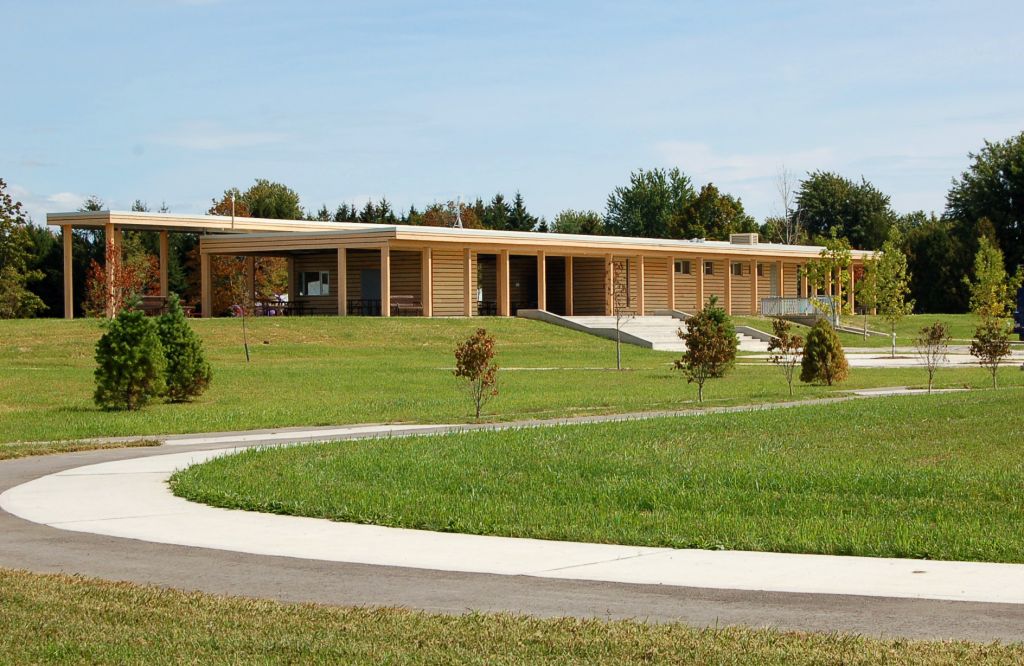 Awards were presented to designers and architects at a ceremony last month honouring Ontario residential, interior, and commercial wood projects.
The national WoodWorks initiative, led by the Canadian Wood Council (CWC) recognized projects through the program, ranging from an interior assembly to the rehabilitation of a provincial park.
"Design and construction solutions that incorporate sustainably sourced wood products significantly lower the carbon footprint of any building, reduce our dependence on non-renewable materials and fossil fuels, decrease construction costs, and provide human-centred environments," Marianne Berube, the program's executive director told Construction Canada Online.
Twelve awards were presented in various categories, including:
Green Building Wood Design: Vale Living with Lakes Centre at Laurentian University, Sudbury (J.L. Richards & Associates Ltd., in association with Perkins+Will);
Interior Wood Design: Metropolitan Pharmacy, Toronto (JET Architecture Inc.);
Institutional–Commercial Wood Design Less Than $10 million: Kingston Park Revitalization, Chatham (Brown+Storey Architects Inc.); and
Northern Ontario Excellence: Water Garden Pavilion, Thunder Bay (Brook McIlroy).
James Brown (Brown+Storey Architects), awarded for the Kingston Park Revitalization project, explained his firm looks forward to the numerous opportunities available when building with wood.
"We used wood in a novel way, in a new manner than customarily done, and there are other things that can be done," he told Construction Canada Online."Wood is a natural renewable material that looks good and has many opportunities for its use, aside from post and beam construction."