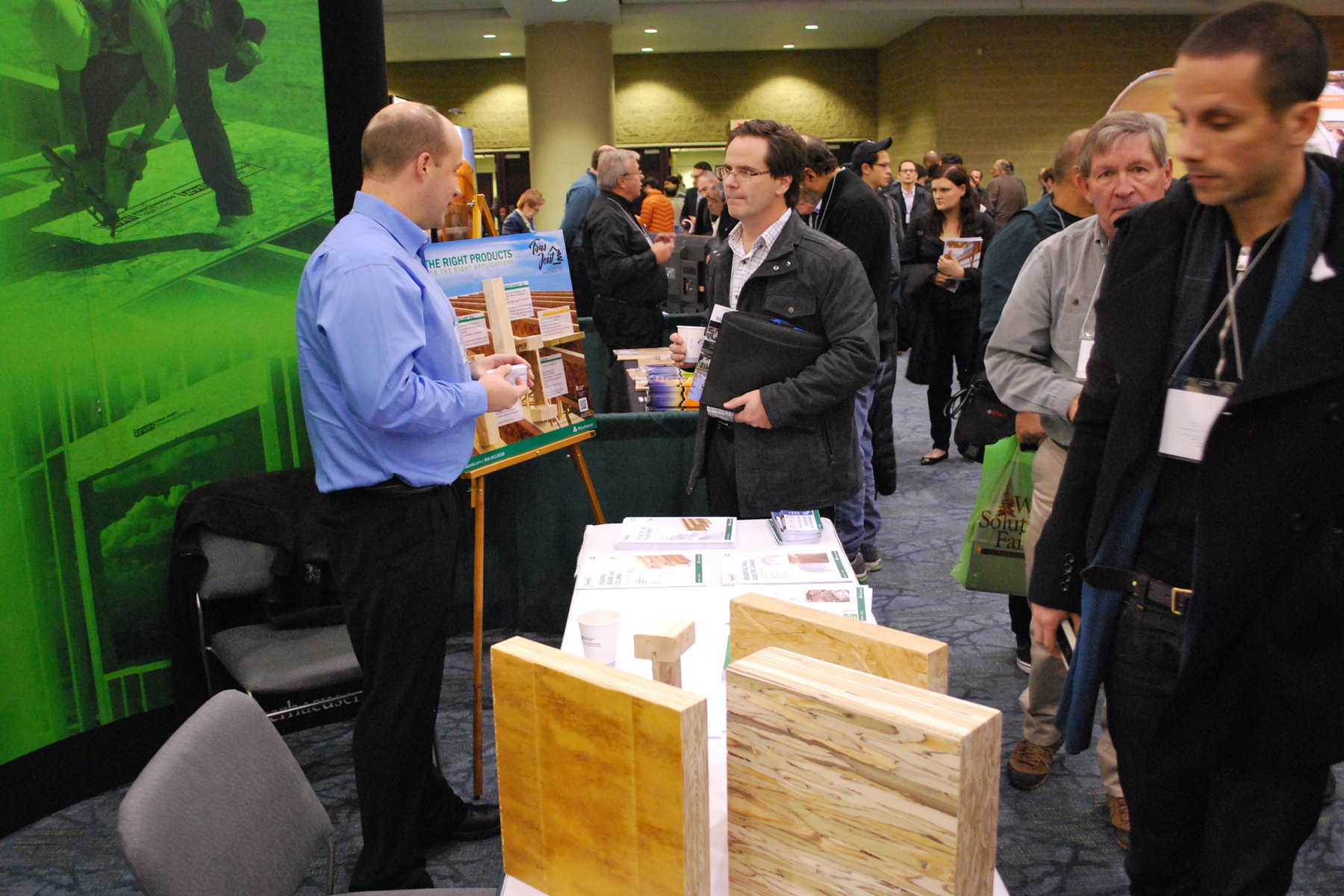 Registration for the Wood Solutions Fair (WSF) in Toronto is now open for design/construction professionals.
The one-day event on November 24 is dedicated to the latest information about using wood in commercial, industrial, institutional, and multi-unit residential buildings. For $50, attendees can choose from 20 presentations by both Canadian and international speakers, visit 40 exhibitors, meet industry experts and product specialists, and network with other professionals.
"I think the real strength of the WSF is its focus," said Sarah Hicks, communication manager at Ontario WoodWorks. "It is the only event of its kind in Canada dedicated specifically to design and construction with wood and wood products. The event showcases wood use in all types of construction through an industry trade show and a diverse offering of seminars. Delegates can earn up to six continuing education credits while learning about the latest trends and innovations for designing and building wood."
A few of the seminar presentations include:
"Resources for Wood-frame Mid-rise Construction," by Michelle Maybee of Ontario WoodWorks, Chris Thompson of the Ministry of Municipal Affairs and Housing (CMAH), and Mohammad Mohammad of FPInnovations;
"Fire Safety During the Course of Construction," by Steve Craft of CHM Fire Consultants;
"TREET—The World's Tallest Timber Building," by Marina Trifkovic, master architect at Laksery in Norway;
"The Work of X-TU Architects," by Joan Tarragon of France's X-TU Architects; and
"Evolution of the Wood Floor Joist," by Mike Beauchamp of Barette Structural.
"Spending time at the trade show is something delegates will want to prioritize," said Hicks. "We've seen a 20 per cent increase in the number of exhibitors this year, so there are lots of new exhibits to see."
To learn more about the event, click here.
Interested in Construction Canada features about wood building? Articles on acoustics, cross-laminated timber, flooring, and finishes can be found online.