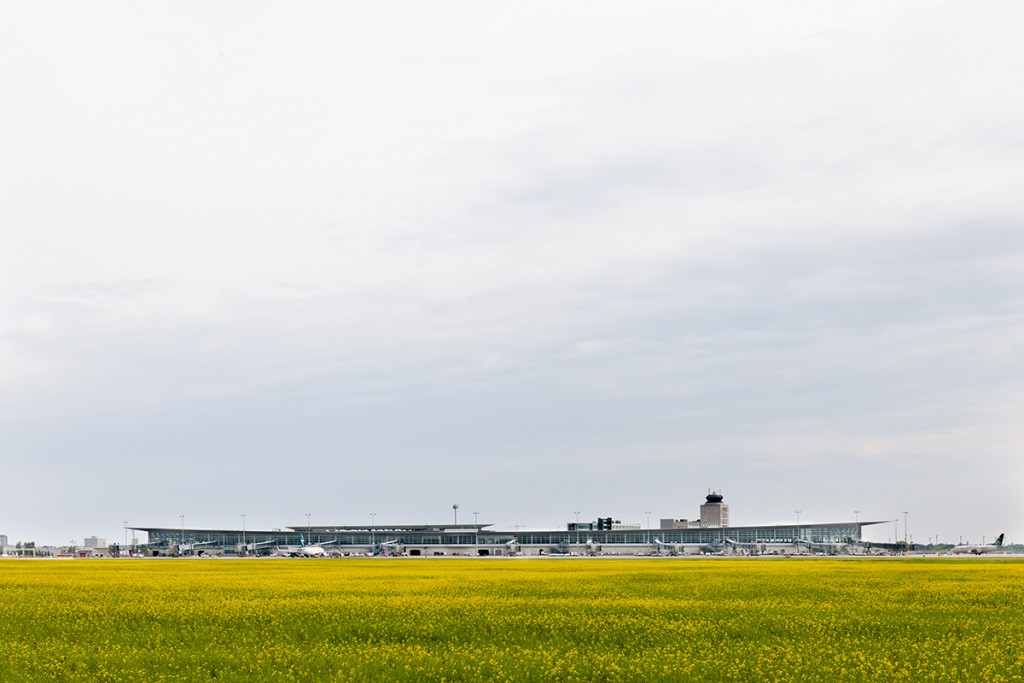 Winnipeg Airports Authority and Stantec Architecture have worked together to create Canada's first Leadership in Energy and Environmental Design (LEED)-rated airport.
The Winnipeg James Armstrong Richardson International Airport was recently certified LEED Silver under the Canada Green Building Council (CaGBC) program.
"The building meets the needs and expectations of 21st century air travellers, and based on the LEED energy model, it is estimated the building will achieve a total greenhouse gas reduction of more than 5000 tonnes per year," said Stanis Smith, Stantec's executive vice-president of buildings. "When compared to code, this is equivalent to taking 1000 cars off the road for one year."
The airport is one of 17 LEED-certified terminals in North America, and one of 24 worldwide. Some of the strategies undertaken to achieve its ranking are listed in an online fact sheet.