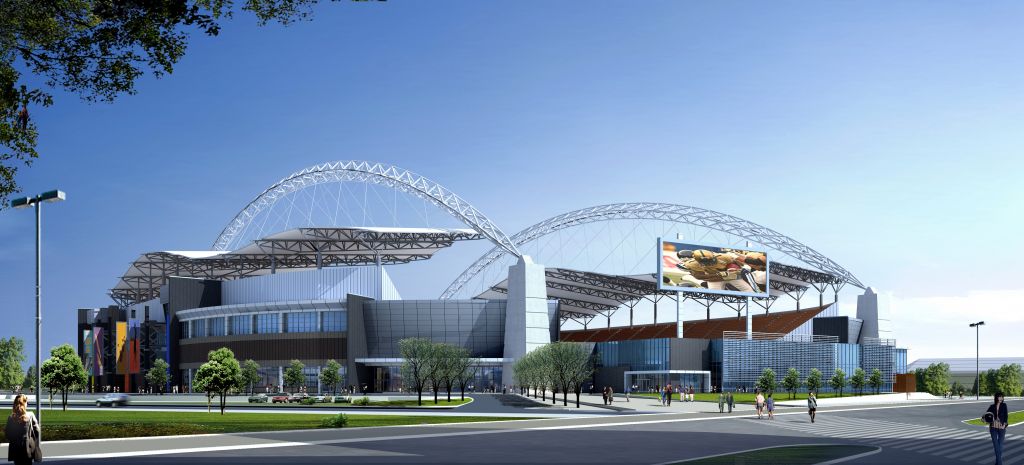 Work on the Winnipeg Blue Bombers' new stadium has finally started—and football and construction fans alike can watch.
The Canadian Football League (CFL) team's management, the Winnipeg Football Club, announced the first of many steel piles were driven into the ground at the University of Manitoba (U of M) last week.
Construction began last summer for the new 33,000-seat facility, and is expected to be complete by next year. According to the Government of Manitoba, the new stadium will expand to 40,000-plus seats for the Grey Cup and feature a 7.6-m (25-ft) deep in-ground bowl with 20,000 seats in the lower bowl area and overhead weather protection for 80 per cent of the fans. The facility will also include 40 private suites and four large group event facilities.
The Winnipeg Football Club is also going to transform the Winnipeg Sun Centre (located at the current offices on Maroon Road) into a corporate preview centre. This will allow corporate partners, premium seat-holders, and season ticket holders to view various seating options, suite designs, and hospitality amenities featured at the new facility.
The club will provide regular updates on construction and the team website provides a live video feed from 8:30 a.m. to 5 p.m. on weekdays from the U of M campus.