Winners of Ontario architecture awards announced
March 24, 2015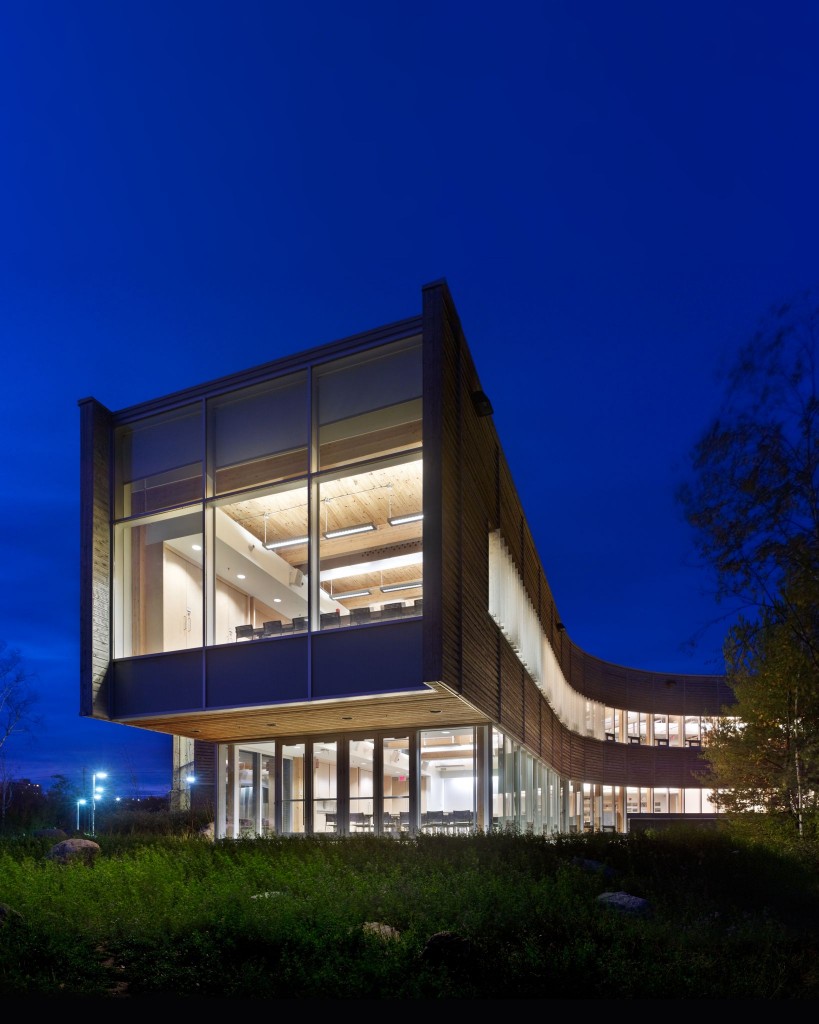 This year's Ontario Association of Architects (OAA) award-winners represent the best in architectural design and innovation.
There were 175 submissions for the 2015 awards, including both Canadian and international projects designed by Ontario architects. Entries ranged from sustainable single-family homes to redevelopment projects of key cultural and civic destinations.
Nominations were judged by a panel of industry peers based on the following criteria:
creativity: the innovative nature of the design solution;
context: the contribution the project makes to its unique location, to neighbouring uses, and to community buildings; and
sustainability: the contribution to a sustainable environment considering design merits, the use of reduced raw materials and dependence on fossil fuels, and high-quality interior design including daylighting and air quality procedures.
"It is important to recognize architects that are setting new standards for design excellence," said Toon Dreessen, OAA president. "The OAA Design Excellence Awards highlight the importance of architecture and the value architects bring to creating a culturally rich society. The architects that have been recognized this year are those outstanding Ontario architects who are engaged in producing work that enriches the lives of all Ontarians."
Overall, there were 29 winners in nine categories. One of 10 winners of the Design Excellence Award was one of the international projects, Mariinksy II, a theatre in St. Petersburg, Russia, designed by Diamond and Schmitt Architects. The theatre, which will house operas, ballets, orchestras, and other cultural events, seats up to 2000 people. Its auditorium is horseshoe-shaped with three balcony levels and the floors are separated from the concrete by sound-absorbing wooden structures. Solid wood balustrades in overlapping arrangements are embedded with light fixtures and placed throughout the theatre to help diffuse sound. It also features inclined wall claddings, which are a modern-day version of the decorative elements found in historic opera houses to improve acoustics.
A Canadian project also one of the Design Excellence Award winners, as well as the recipient of the Sustainable Design Excellence Award. The Vale Living with Lakes Centre at Laurentian University in Sudbury, Ont., was designed by J.L. Richards & Associates, consulting engineers and architects, in association with Perkins and Will. The building's main frame is made of jack pine, the decking is red pine, and the siding is white cedar and Manitoulin limestone. The indoor plumbing is supplied by a rainwater pond, which saves 80 per cent of the municipal water usually used for buildings of its size. The green roofs feature drought-resistant blueberries growing in soil, which reduce heat gain during the summer and heat loss during the winter. Its curved architecture follows the contour of the shore of Ramsey Lake where the water level was 800 years ago. The buildings were designed to be a reminder of Sudbury's relationship to water and land.
The winners will accept their honours at the 2015 OAA Awards, which will take place May 6 to 8 in Hamilton.
Endnotes:
[Image]: http://www.constructioncanada.net/wp-content/uploads/2015/03/Vale-Living-with-Lakes-Centre-2.jpg
Source URL: https://www.constructioncanada.net/winners-of-ontario-architecture-awards-announced/
---